GET Stock

Quotes


Mukul Roy Resigns as Trinamool MP, Says Mamata Failed to Fulfil Promises
Roy's resignation came after Mamata warned party leaders against hobnobbing with BJP leaders in Delhi at a core committee meeting on September 8.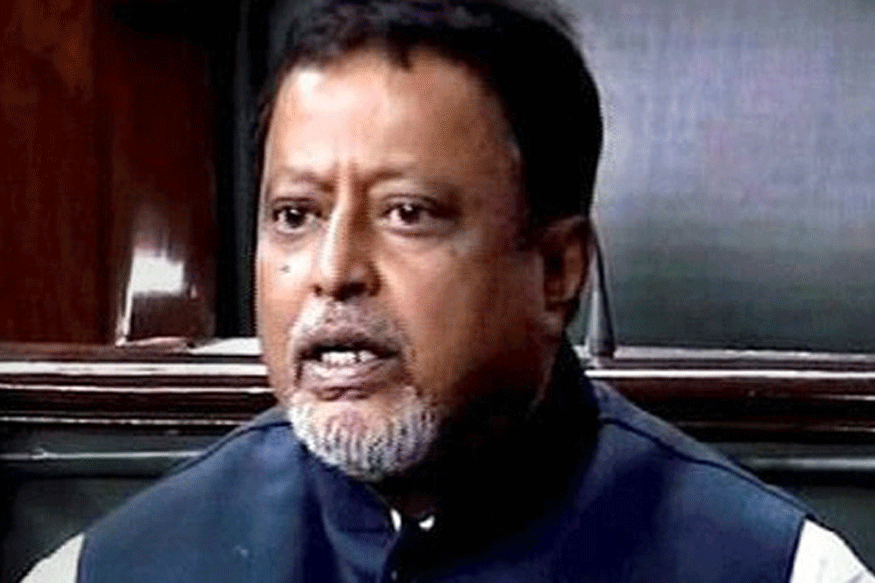 File photo of Mukul Roy. (PTI)
New Delhi/Kolkata:
Mukul Roy resigned as MP of Trinamool Congress on Wednesday, accusing party chief Mamata Banerjee of failing to fulfil her promises.
Speaking to the media after tendering his resignation, Roy said, "Trinamool Congress has lost its ideology. Sometimes it says Congress is good, while sometime it criticises it. Sometime they say BJP is good and other times they alleged that BJP is a communal party."
"The party has lost its stand and I am forced to leave Trinamool Congress as Mamata failed to keep her promises... I would like to question why the other regional parties will join hand with TMC when they can see that TMC has a history of taking political decision only for their own interest," he added.
While slamming Mamata, Roy said, "We are the cadres of the party and not the servant of a person. Not only me, all party leaders are cadres and not a servant. They should be treated as cadres."
Roy's resignation came after Mamata warned party leaders against hobnobbing with BJP leaders in Delhi at a core committee meeting on September 8.
At the meeting, she had said that those who wanted to join other parties are free to move but no anti-party activities will be tolerated while staying in the party.
Sources said that there were reports that ever since CBI and Enforcement Directorate started probing the Narada and Saradha scams, a few party leaders including Roy were desperately trying to reach out to BJP to save themselves from investigation.
On Narada-Saradha scam and recent controversies over Mamata's nephew Abhisekh Banerjee, Roy said, "Some people are alleging that CBI is intentionally harassing TMC leaders because they are raising voice against GST, Demonetisation and other issues. This is not true. Some people (in the party) on individual level are involved in the scam. Law will take its own course."
When asked whether Mamata knew about her leaders involved in the scam, he said, "She was not aware that her party leaders are involved in it. It happened on individual level and as a law abiding citizen I am going to assist CBI in this matter."
Refuting reports that he was going to join BJP, he said, "I am not joining at party right now. Also, I am not floating any new party. There are reports that I am in touch with other political parties. This is normal for any politician. I still have good relationship with BJP, Congress and CPI (M). I have good relationship with RSS also."
On September 25, Roy had resigned from the party's working committee. At that time, he had said he would resign from the primary membership and as a Rajya Sabha MP after Durga Puja.
Party insider claimed that his resignation was going to hamper the poll arithmetic in Bengal in coming elections. "It is unfortunate that he has resigned from the party," a senior TMC leader said.
On August 30, Roy was removed as chairman of the standing committee on transport, tourism and culture in Rajya Sabha by the party for his alleged proximity with BJP leaders in Delhi.
Roy's relationship with Mamata had started to deteriorate after he was questioned by the CBI in connection with the Saradha ponzi scam in 2015.
Also Watch

Beatles Drummer Ringo Starr Knighted For Services To Music
| Edited by: Ashish Yechury
Read full article