Don't politicise my resignation: Amar to SP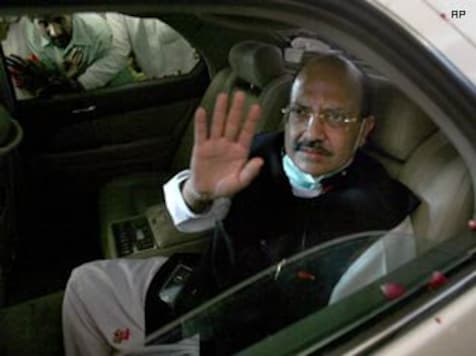 He asked why his absence due to ill health is being termed a tantrum.
Last Updated: January 11, 2010, 11:20 IST
FOLLOW US ON:
New Delhi: Samajwadi Party leader Amar Singh has attacked senior functionaries including Vice-President Janeshwar Mishra for "politicising" his decision to quit key posts on health grounds.
"My decision to quit the post had no political connotations but leaders like Janeshwar Mishra, Ram Gopal Yadav, Mohan Singh and Brij Bhushan Tiwari have tried to add political colour to it. It was my own decision and I have not consulted Amitji (Amitabh Bachchan), my wife (Pankaja), Jaya Bachchan, Jaya Prada or Anil (Ambani)," Singh said in his latest blog entry.
He explained that like Janeshwar Mishra is unable to attend Rajya Sabha, he too is ill to participate in the party's activities.
He wondered why his absence due to ill health is being termed as "nakhre" (tantrums).
In an apparent reference to his relation with Anil Ambani, Singh asked his detractors within the party whether leaders like Mahatma Gandhi and Ram Manohar Lohia were not close to industrialist families like Birlas and Bajaj.
Singh also maintained that he respected party supreme Mulayam Singh Yadav and had not attacked either him or any member of his family anytime.
Ram Gopal Yadav, who is also General Secretary of the party, has openly stated that Singh's resignation as General Secretary, national spokesperson and member of Parliamentary Board should be accepted.
Mohan Singh, another senior party leader, has been critical of Singh's role in decision making in the organisation.
This is perhaps for the first time that Singh has attacked Mishra who is called "Chhote Lohia" in the party. He also reminded the rival camp that he had helped Mishra win the Rajya Sabha elections and had even managed an aircraft of the Ambanis to airlift him when he was seriously ill.
He informed the blogger community that he has already left Dubai and does not know where his next stop would be.
Next Story