Nitin Gadkari And His Penchant For Attracting Criticism for Straight Talk
In the past, Union Road Transport and Highways Minister Nitin Gadkari's controversial comments caused uproar on the social media several times.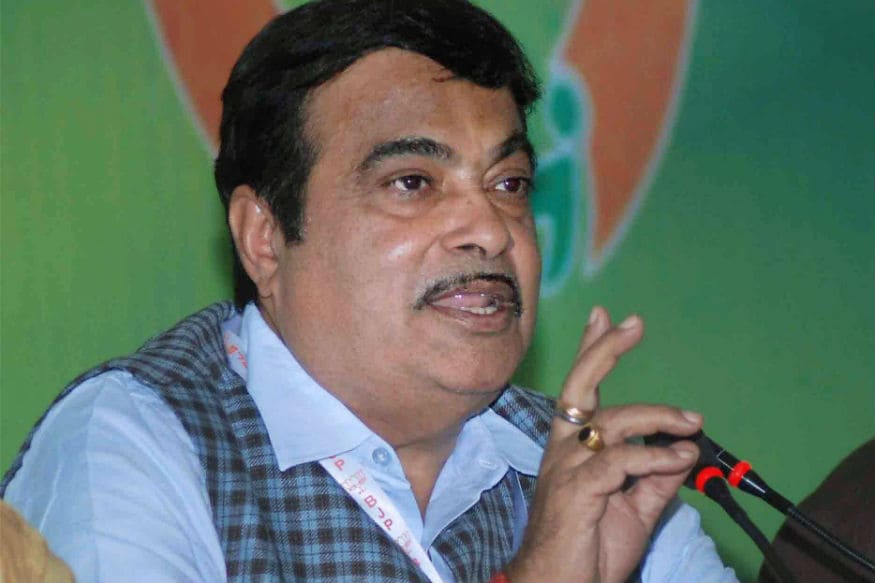 File photo of Union Minister Nitin Gadkari.
Wondering why all Navy officials need to stay in posh South Mumbai, Union Road Transport and Highways Minister Nitin Gadkari on Thursday said "not an inch" of land would be given to Navy to build flats or quarters in the area. Gadkari's public displeasure comes in the backdrop of the Navy declining permission for building a floating jetty at Malabar Hill in south Mumbai.
The minister is known to speak his mind. And controversies often follow suit. Here, we have put together instances from the past when the Minister's comments caused an uproar on the social media:
1) Nitin Gadkari on comparing Swami Vivekananda's IQ level to that of Dawood Ibrahim
In 2012, Gadkari hurt the sentiments of many when he compared the IQ level of Swami Vivekananda to that of underworld don Dawood Ibrahim.
While addressing a press conference over equal rights for men and women, Gadkari had said, "As per psychology, if we compare the IQ level of Swami Vivekananda with that of Dawood Ibrahim, then it could have been almost the same. But Vivekananda used it in nation building, brotherhood and spiritualism, while Dawood used that in excelling in the crime world."
2) A govt of "Ram Bhakts", says Gadkari
The senior BJP leader in 2015 in Uttar Pradesh's Faizabad, while talking about the "Ram-Janki Marg", connecting Ayodhya with Janakpur in Nepal, said the government at the Centre is of "Ram bhakts" and for those who shout slogans of "Jai Shri Ram."
"This is a government of 'Ram bhakts', government of those who shout 'Jai Shri Ram' slogans. Hence I promise you that Ram Van Gaman Marg will also be upgraded to a national highway and the work will commence in four months."
3) Gadkari on punishing the individuals who seek bribe
Early last year, Gadkari sparked yet another controversy when he said the indiviuals who don't do their work properly or seek bribe should be hit.
"I'm the government. I'm telling you, hit them if they don't do their work properly. Media will twist my statements, but please understand the context. If you indulge in bribery and corruption, the people will not spare you. That's because we demand transparency, and a corruption-free system," he had reportedly said.
5) Gadkari on helping Asha Parekh get the Padma Bhushan
Giving a filmy twist to actress Asha Parekh's prestigious Padma Bhushan award, the leader claimed that the star had approached him seeking a recommendation for the award.
In April 2017, Gadkari had reportedly said that Parekh chased him for the award due to her massive contribution to the Indian film industry.
Addressing the leader's comments, Parekh replied saying she was "hurt. "It was not the right thing for him to do. But I took it with a pinch of salt. It didn't matter to me... Controversies are a part of the film industry," she said.
6) Niting Gadkari opposing the release of 'Padmaavat'
Adding spark to the much-in-trouble movie 'Padmaavat,' Gadkari, adding fuel to the fire had in November 2017 said the freedom of speech is not absolute and that "the filmmakers must not distort the history."
7) Gadkari and the bribe-for-votes remark.
The election season of 2014 saw another row involving the former BJP president. During a campaign in the Maharashtra Assembly polls in 2014, while making a speech Gadkari said, " "Now, I am watching your faces and I have some skill of predicting the future by way of face reading. You have an opportunity of "Laxmi darshan" in next 10 days. Special people to get foreign made, ordinary people to get the local brand."
Soon after, the Election Commission had issued a show cause notice to the leader demanding a reply over the same.
Get the best of News18 delivered to your inbox - subscribe to News18 Daybreak. Follow News18.com on Twitter, Instagram, Facebook, Telegram, TikTok and on YouTube, and stay in the know with what's happening in the world around you – in real time.
| Edited by: Bijaya Das
Read full article