Nitish Kumar's Call to 'Lawyer Friend' and News of Lalu Prasad's 'Betrayal' That Sealed Fate of Bihar
Now that Mahagathbandhan is history, close aides of Nitish Kumar opened up and shared the behind-the-scenes story.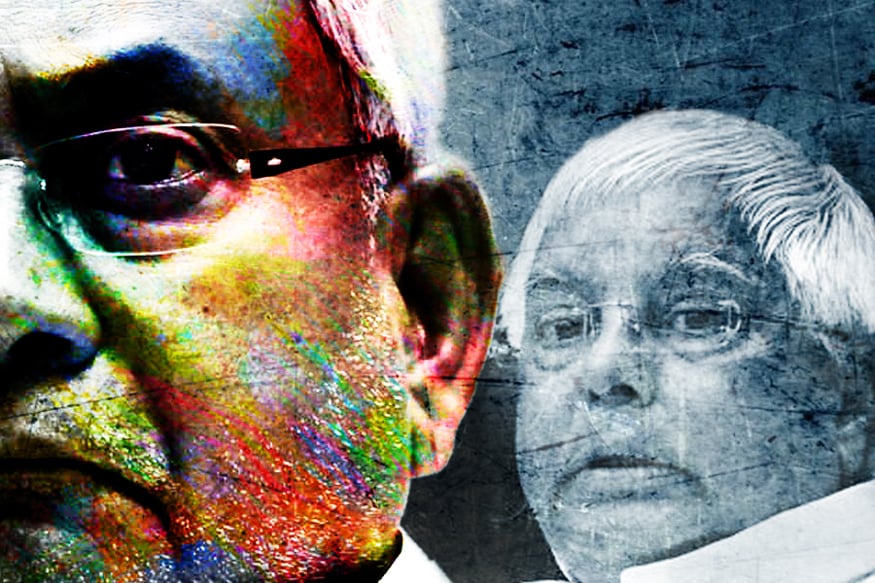 Nitish Kumar parted ways with Lalu Prasad Yadav in July. (News18 Creatives)
Weeks before Nitish Kumar pulled out of an alliance with Lalu Yadav-led RJD, news started trickling down from various quarters that the two leaders had hit a dead end and the Bihar CM was only waiting for the opportune moment to chart out a separate path. Now that Mahagathbandhan is history, close aides of Nitish Kumar opened up and shared the behind-the-scenes story.
"Fodder scam charges against Lalu Yadav were known but nothing was visible in terms of assets and real estate… this is not going to stop now… he will drown and pull me along," Nitish Kumar, according to his aide, told him when the CBI raids took place on multiple locations linked to RJD's first family in June.
From this point onwards, Nitish Kumar and leaders close to him gave out enough hints to RJD that charges were serious and substantial action was needed to salvage the situation. While RJD ignored the advice, the CBI went ahead and shared details of the cases with the Enforcement Directorate.
This was a turning point not just for the alliance but also for Bihar politics. Nitish Kumar, his aide said, knew that ED's involvement meant endgame for Lalu Yadav's family. "He called up his lawyer friend, who also happens to be India's Finance Minister," said a source who was privy to the conversation.
"Nitish Ji wanted to understand certain aspects of the Prevention of Money Laundering Act, 2016. He even asked us for a copy of the Act to study it… He realised that it could well be an open and shut case against Lalu Yadav's family. And the fact that Tejashwi and Tej Pratap were part of his Cabinet was a cause of grave concern," said the JDU leader.
It was at this moment that Nitish publicly said that RJD should come out with a point-by-point rebuttal of the charges. His advice, and the hidden warning was once again ignored and RJD chose to indulge in political rhetoric.
"In a meeting where only a few us were there, Nitish Ji had said, 'Resign kar dega to bada neta ban jayega' [If Tejashwi resigns till he gets clean chit, he will emerge as a tall leader]," Nitish's aide said.
The final nail in the coffin, however, came when Lalu Yadav and his trusted lieutenant Prem Gupta reportedly met senior ministers in Narendra Modi Cabinet, seeking help in "settling" the cases.
"When Nitish Kumar got to know about this meeting, he felt betrayed… while he was trying to rescue the alliance in a fair and dignified manner, RJD chief was trying to broker a deal. Trust was broken and it was clear that water was going over the head," he said.
However, while speaking to News18, Lalu denied all such allegations and said he never met any central minister to seek favours.
Subsequently, what happened last week in Patna was for everyone to see.
While addressing the Bihar Assembly on Friday, Nitish Kumar said that most backward castes (MBCs) were being targeted in several parts of the state. He didn't say which caste was being the tormentor, but Patna is abuzz with talks of Yadavs, a caste loyal to Lalu, taking the power for granted. These reports were being received by Nitish Kumar regularly over the past three months. The source close to Bihar CM said, "Nitish Ji knew that Lalu Yadav was not going to mend his ways."
Besides Kurmis in Bihar, the MBCs have emerged as a constituency loyal to Nitish Kumar. The fear of the MBCs running away from JDU loomed largely. During the legislature party meet on Wednesday, minutes before Nitish walked out of the alliance, a party MLA said, "Jitna late kariyega bhains pani mein jayegi [The more we delay the decision, the more things will go out of hand]."
Pundits in Patna also say the support base of Nitish gels well with that of the BJP, and not with RJD's Yadavs, the dominant other backward caste (OBC).
With the core constituency slipping away, Nitish was facing the question of survival. "He has definitely forgotten ambitions of becoming prime minister, at least in near future. He had realised that the Opposition was failing miserably and the Congress would not have accepted him as the face of the Opposition," said a senior JDU leader. Nitish had recently said that as someone who heads a small party, he was not in the prime ministerial race. He accused Rahul Gandhi of failing to come up with an alternative narrative and doing only "reactive politics".
When Nitish Kumar skipped Sonia Gandhi-led meeting of Opposition parties and later announced support for NDA's presidential pick, everyone in Patna knew a new regime was in the offing.
| Edited by: Puja Menon
Read full article
Countdown To
Elections Results
To Assembly Elections 2018 Results