No Chance of Modi Returning to Power if Opposition Parties Unite With Congress: Digvijaya Singh
Digvijaya Singh expressed confidence that his party's victory in the recently held elections in Hindi heart land will increase its bargaining power.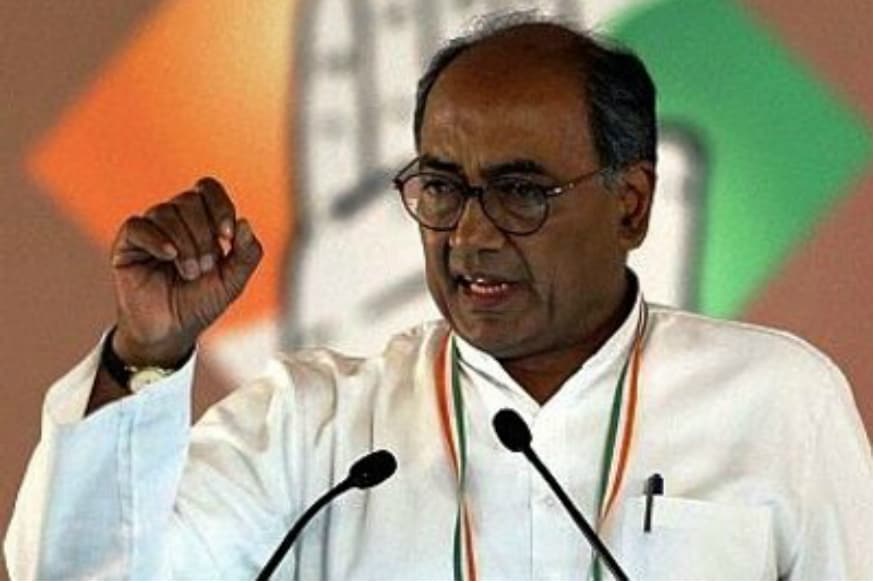 File photo of senior Congress leader Digvijaya Singh. (Image: Twitter)
New Delhi: There would be "no chance" of Prime Minister Narendra Modi returning to power if regional parties stand together and join forces with the Congress, senior Congress leader Digvijaya Singh said on Wednesday, hoping for a unity among the oppostion parties on "ideological lines".
Speaking during the News18 India Chaupal event, Singh said after the Congress's victory in three major states in the Hindi heartland, the party's bargaining power as a central pillar around which an alliance of different parties can be stitched has greatly increased.
"If the alliances with regional parties can get together, then there is no chance that (Narendra) Modi will come back to power," said Singh, adding that such an alliance needed to be on "ideological lines".
He cited an instance, when Manipur journalist Kishorechandra Wangkhem was sentenced to one year in jail under the National Security Act last month – the maximum term under the law. "Ideologies need to get together. This is what the BJP is about…if they come back to power, you (the media) will all head to jail," he added.
Singh also expressed regret that his party had "believed" the BJP and the RSS agenda that he was responsible for the 2003 defeat in Madhya Pradesh.
"It was unfortunate that even people in my party began to believe the RSS and the BJP agenda that I was responsible for the defeat. So I withdrew and said, fine, you win the next elections," the veteran leader said.
However, he stopped short of answering as to why Congress president Rahul Gandhi had also "believed" the "agenda".
Read full article
Countdown To
Elections Results
To Assembly Elections 2018 Results