Now, Andhra Finance Minister Calls Modi 'Anaconda'; BJP Slams Oppn Over 'Competition to Abuse PM'
Minister Yanamala Rama Krishnudu launched a scathing attack on the PM over the Centre's recent rift with the CBI and RBI.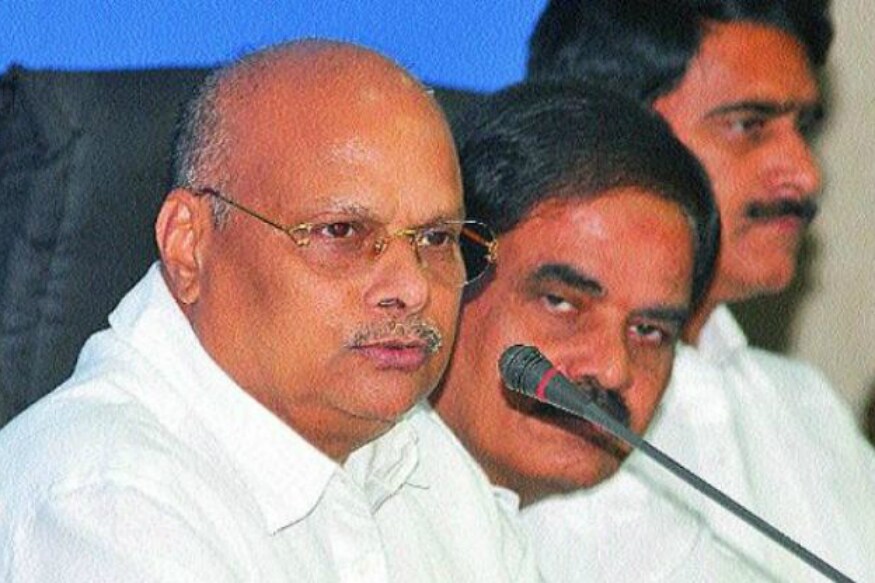 File photo of Andhra Pradesh Finance Minister Yanamala Rama Krishnudu. (PTI)
Hyderabad: Amid the row over Congress leader Shashi Tharoor's reported 'scorpion' remark against Prime Minister Narendra Modi, the Andhra Pradesh finance minister also waded into controversy by referring to the PM as "anaconda".
Addressing press conference late on Saturday, minister Yanamala Rama Krishnudu launched a scathing attack on the PM over the Centre's recent rift with the CBI and RBI.
"Who can be a bigger anaconda than Narendra Modi? He himself is the anaconda that has swallowed all the institutions. He is swallowing up institutions like CBI, RBI etc," ANI quoted Krishnudu as saying.
Krishnudu, a leader of BJP's former ally Telugu Desam Party, added: "Every Tom, Dick and Harry is speaking of past politics. Past can't be present or future. But present and future will become past. The critics of TDP should understand this. TDP was not established against any single party. It was founded against system."
Countering the TDP leader's attack, Union minister Mukhtar Abbas Naqvi said a "competition" was underway among opposition parties. "Competition is underway on who will abuse Modi ji more. But history is witness to the fact that whenever Modi ji is targeted, he emerges stronger. When you have no issues left to attack the government with, you indulge in this," he said.
The controversy comes amid a heated war of words over Tharoor's alleged remark against the PM, following which a criminal defamation complaint was filed against him in a Delhi court.
Tharoor had invited controversy at the Bangalore Literature Festival recently when he said that an unnamed RSS leader had compared Modi to "a scorpion sitting on a Shivling" and "you cannot remove him with your hand and you cannot hit it with a chappal either". Tharoor again took a swipe at the prime minister on Saturday, calling him "a hero on a white stallion with an upraised sword in his hand saying I know all the answers".
The Thiruvananthapuram MP has termed the defamation complaint as "frivolous" and alleged that it was an attempt to "throttle the freedom of expression".
| Edited by: Nitya Thirumalai
Read full article