Now, Subramanian Swamy Wants Bharat Ratna for Congress Stalwart Narasimha Rao
Subramanian Swamy further said that the present BJP regime was following up on the commitment of Rao government to construct Ram Temple 'according to the wishes of the Hindu community'.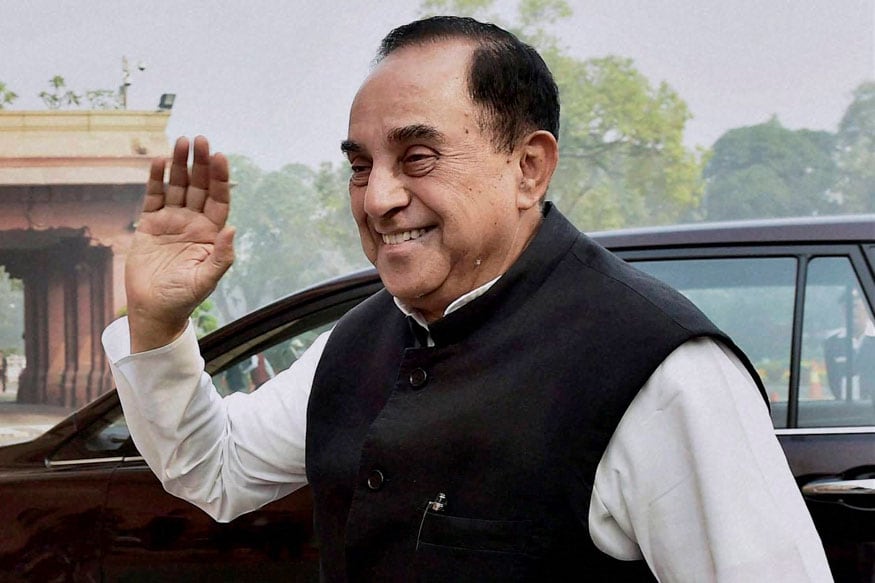 File image of BJP member Subramanian Swamy. (Image: PTI)
New Delhi: BJP leader Subramanian Swamy on Tuesday urged the Narendra Modi government to bestow Bharat Ratna on former prime minister and Congress stalwart P V Narasimha Rao for initiating the construction of Ram Temple in Ayodhya.
"Namo Govt must bestow the Bharat Ratna this Republic Day 2019 to PV Narasimha Rao," he tweeted. The leader further said that the present BJP regime was following up on the commitment of Rao government.
"On 14.9.94 PVNR Govt [in which Govt I had Cabinet Rank post] made a statement to SC: " Govt is committed to enforce a solution..if a Hindu temple /structure did exist prior[to masjid]Govt action will support wishes of Hindu community" So Namo do it! (sic)," Swamy wrote.
A day earlier, the leader had hinted that the BJP should act according to the "affidavit" of the former prime minister. Swamy appeared to be referring to the ordinance that then Congress government under Rao had brought in 1993 to settle the dispute between the two parties in the case.
The Americans have a saying: "if an irresistable force meets an immovable object something got to give". If the Hindutva irresistable force meet the immovable Supreme Court object on Ram Temple, the Namo govt must give--action as per PVN Rao's affidavit

— Subramanian Swamy (@Swamy39) December 23, 2018
In January 1993, just one month after the demolition of Babri Masjid, then President Shankar Dayal Sharma had promulgated the Acquisition of Certain Area at Ayodhya Ordinance. A bill was later introduced in Parliament by then Union home minister S B Chavan, which was passed and came to be known as the Ayodhya Act.
According to the Act, the Central government acquired 60.70 acre land surrounding the disputed site and planned to build "a Ram Temple and a mosque".
Swamy also shared a report, which quotes The Hindu's 2012 edition: A report in The Hindu of December 15, 2012 reads, "Former Prime Minister, the late P V Narasimha Rao, wanted the construction of the Ram temple at Ayodhya through an 'apolitical' trust and prepared an 'unshakeable' master plan. He believed this could be done by the trust that could enjoy 'acceptability' from all corners of the Hindu religion because it was headed by Sringeri seer Sri Bharati Theertha Swami as chairman. Narasimha Rao also saw to it that seers of all other important Hindu Mutts and heads of 'Gaddis' in Ayodhya were roped into the trust."
| Edited by: Sumedha Kirti
Read full article
Countdown To
Elections Results
To Assembly Elections 2018 Results