Bengaluru: The National Students' Union of India, in a reaction to PM Narendra Modi's 'Pakoda (fritters) employment' comment, is protesting by selling the item based on BJP leaders' name.
PM Modi replied to a question of employment generation in India by saying that even a person who sells pakodas is employed as he is earning Rs 200 per day.
NSUI students activists took out a rally and began to fry, sell pakodas named after BJP leaders for Rs 20 a plate. Modi Pakoda, AmitShah Pakoda and YogiAdityanath Pakoda were among the 10 varieties sold by the Congress-linked organisation.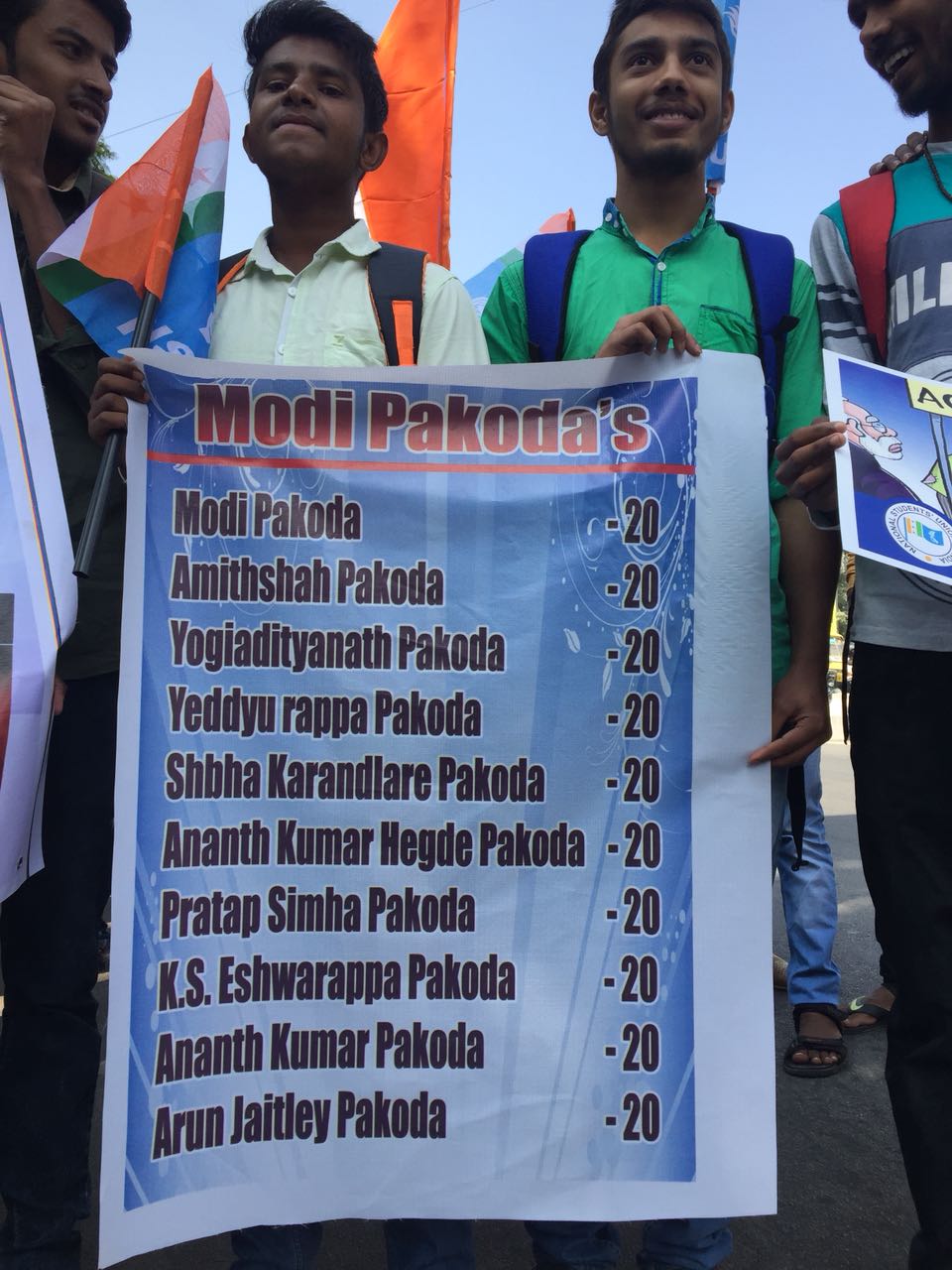 "It's been ages since we've been waiting for jobs but the central government has done nothing. We condemn the remark made by PM Modi. All of us have paid out fees and yet, we do not have jobs. Where are the two crore jobs that were promised?" asked Karnataka NSUI vice-president Jitendra Shahi.
Recently, the BJP had accused the Congress of "insulting the poor and aspirational Indians" over its leader P Chidambaram's dig at the prime minister that if selling 'pakodas' is a job, even begging is a job.
Taking a swipe at PM Modi, Chidambaram tweeted, "Even selling pakodas is a 'job', said PM. By that logic, even begging is a job. Let's count poor or disabled persons who are forced to beg for a living as 'employed' people."
"The Congress party insults poor and aspirational Indians again... Comparing livelihood means of millions of hardworking Indians from a humble background to begging betrays Congress party's perpetual disdain for the poor," the ruling party said on Twitter.
Referring to Modi's humble beginning as a tea-seller, it said that the Congress had still not come to terms with the "historic" mandate for an honest and hardworking 'chaiwallah' (tea-seller) over the corrupt and dynasts.