0/288 Seats ((145 Seats to Win)
Alliance
BJP+
YSRCP+
TDP+
INC+
OTH
Wins + Leads
0
0
0
0
0
+/- 2014
+0
-0
-0
+0
0/90 Seats ((145 Seats to Win)
| Alliance | BJP+ | INC+ | BJD+ | OTH |
| --- | --- | --- | --- | --- |
| Wins + Leads | 0 | 0 | 0 | 0 |
| +/- 2014 | +0 | -0 | -0 | +0 |
With Digvijaya Singh Divested of Andhra Pradesh Charge, He Has Madhya Pradesh to Focus on
Digvijaya Singh was earlier divested of his charge in Goa, Telangana and Karnataka.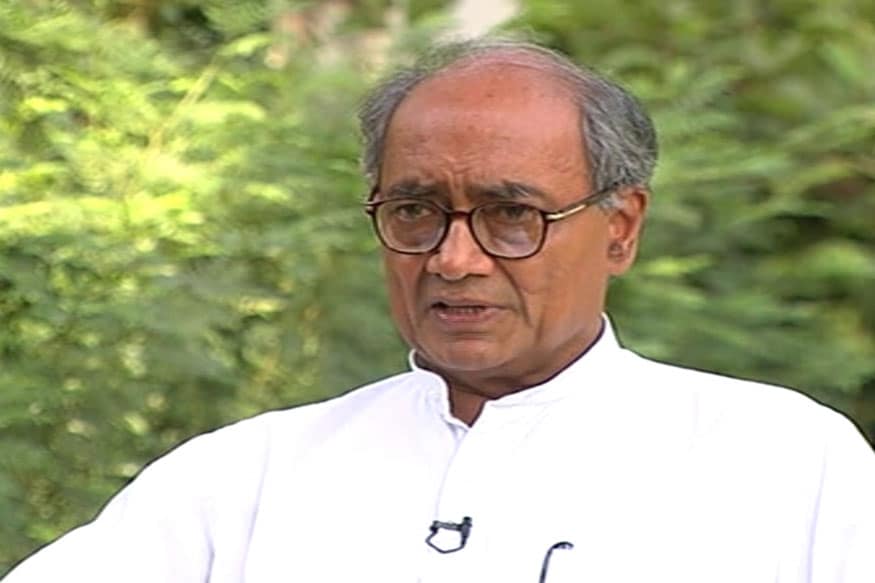 File photo of senior Congress leader Digvijaya Singh.
Bhopal: In an internal party reshuffle on Sunday, Congress president Rahul Gandhi replaced senior leader Digvijaya Singh as the person in-charge of the party's affairs in Andhra Pradesh with former Kerala Chief Minister Oommen Chandy.
Digvijaya Singh was earlier divested of his charge in Goa, Telangana and Karnataka.
"The party appreciates the hard work and contribution of Shri Digvijaya Singh, who will be stepping down from his responsibility as AICC General Secretary in-charge of Andhra Pradesh," said a statement issued by party general secretary Ashok Gehlot.
With Sunday's order, Singh has no organisational role in Congress, although he was recently made chairman of the coordination committee for Congress in Madhya Pradesh, which is due for elections later this year.
Rahul named Gaurav Gogoi as the party's general secretary in-charge of West Bengal and Andaman and Nicobar, replacing senior leader CP Joshi.
Digvijaya Singh embarks on crucial statewide yatra as Co-ordination committee chairman from the land of Ram Raja Temple in Orchha on May 31 and expects to cover all the districts thus ethusing the party cadre base by August 30.
"In spite of being away from MP for 15 years, Raja Sahab (as he is known among party cadres) still enjoys much sway on the workers," said a senior party worker who did not wish to be identified.
Get the best of News18 delivered to your inbox - subscribe to News18 Daybreak. Follow News18.com on Twitter, Instagram, Facebook, Telegram, TikTok and on YouTube, and stay in the know with what's happening in the world around you – in real time.
Read full article