Opposing Hindutva Akin to Opposing Development, Spirit of India: UP CM Yogi Adityanath
"Hindutva does not define any particular caste, creed or religion. Hindutva defines the spirit of India," said Yogi.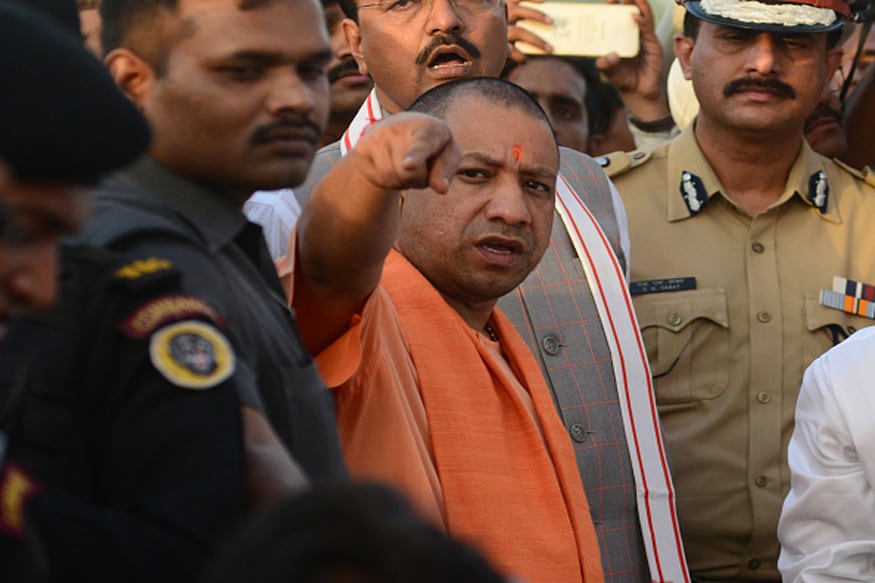 File photo of Uttar Pradesh Chief Minister Yogi Adityanath.
Lucknow: UP Chief Minister Yogi Adityanath said that those opposing Hindutva were in fact, opposing development.
Yogi was speaking exclusively to News18 before leaving for Ayodhya, where he will be kick-starting the campaign for the upcoming Municipal elections in the state.
"Hindutva does not define any particular caste, creed or religion. Hindutva defines the spirit of India," said Yogi.
When questioned over choosing Ayodhya to begin his campaign, Yogi said, "Ayodhya is a sacred place for all of us. It was the BJP which made Ayodhya Municipal Corporation and for the first time, elections are going to be held there. The name Ayodhya means a place where there is no Yuddh (war) and we are confident that the results will be similar to that of the entire state."
The 45-year-old also said that the city had been ignored for long and that is why many developmental schemes for Ayodhya were given the thumbs up by his government.
The CM was quick to attack those who tried to attack 'Hindutva' and said, "Let me make it clear that Hindutva and Development are synonyms. Hindutva defines Indian-ness, it defines development. Those who are opposing Hindutva are not opposing development, rather the spirit of India. People who have always supported dynasty politics and have actually criminalised politics are now opposing Hindutva."
Yogi, who also holds the post of the Chief Priest (Mahant) of Goraksh Peeth at Gorakhnath Temple in Gorakhpur, took a jibe at ex-CM and Samajwadi Party chief Akhilesh Yadav. "It's good that he has announced a grand idol of Lord Krishna but at the same time, his intentions are clearly visible, as he is also putting up a grand idol of Duryodhana (one of the main malefactors in Mahabharata)," said the monk.
When asked if the municipal elections in UP were like a semi-final before the 2019 Lok Sabha polls, Yogi said, "In 2019, we will be getting a massive mandate under the leadership of PM Narendra Modi. There is no doubt about that. In UP's municipal elections too, we are going for a clean sweep."
Get the best of News18 delivered to your inbox - subscribe to News18 Daybreak. Follow News18.com on Twitter, Instagram, Facebook, Telegram, TikTok and on YouTube, and stay in the know with what's happening in the world around you – in real time.
| Edited by: Aditya Nair
Read full article