GET Stock

Quotes



Sharad Yadav to Tour Bihar Before Deciding on Political Future
Sharad Yadav did not attack Nitish Kumar directly, but hinted that he will not follow the Bihar Chief Minister into the NDA camp.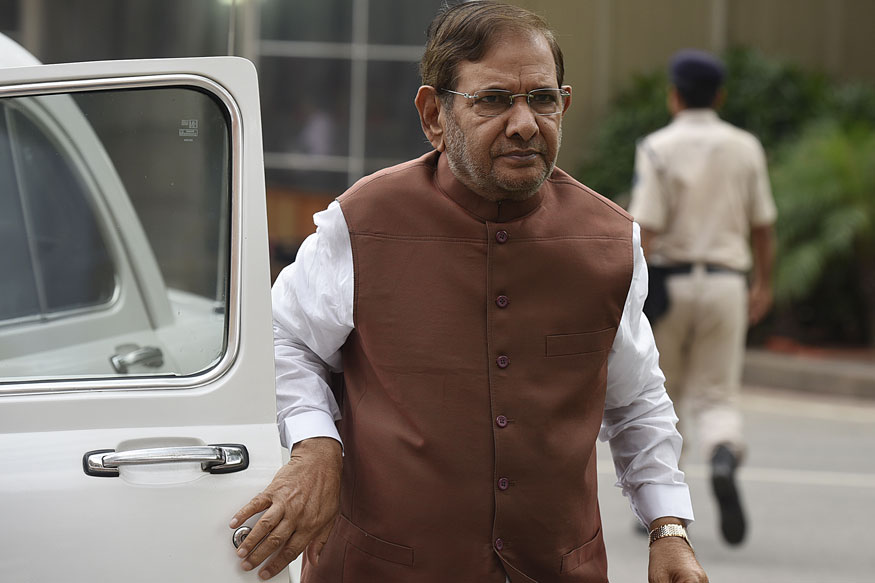 JDU leader Sharad Yadav said he would meet intellectuals and leaders of opposition parties before taking a call. (File Photo: Getty Images)
Patna:
JD(U) leader Sharad Yadav, who has openly voiced his displeasure over Nitish Kumar's decision to ally with the BJP, hinted on Friday that he would not follow the Bihar Chief Minister into the NDA camp.
News18 had earlier reported that Yadav plans to break away from Nitish and is likely to float a new party, and may join the Congress camp.
But the first order for business for the "pained" veteran leader is to tour Bihar for three days next week to seek a "way out of darkness," PTI reported. "This has been my principle. I go to people in search of light whenever I find darkness around," the former JD(U) president said.
Yadav said he would take a decision about his political future after a meeting of intellectuals and leaders of opposition parties he has called to discuss India's "composite heritage" on August 17 in New Delhi.
The veteran parliamentarian did not attack Kumar directly, and refrained from spelling out clearly his next political step. But he gave an indication that he will not follow Kumar into the NDA camp.
"We have to work together to save India's composite culture. If there is no sense of cooperation among people of different castes, communities and religions, then we cannot remain together. People have to understand this," he said.
The confidence of 11 crore people of Bihar has been "broken" due to Nitish Kumar's action, he said. "Eleven crore people had trusted us, reposed their confidence and faith in us. That has been broken. I am pained with this," the 70-year-old Rajya Sabha member said.
Yadav has in the past accused the BJP government of engaging in "communal politics" and called upon opposition parties to come together to form a secular alliance against it.
Sources close to him said he will disclose his next political move from the platform for 'sajhi virasat' (composite heritage), the August 17 conclave that he has called. However, his close aide Vijay Verma said the announcement of a new political party could come within a week.
During his Bihar sojourn, he will extensively visit the Kosi-Mithilanchal region. Yadav represented Madhepura Lok Sabha seat several times but lost in the 2014 election when a Narendra Modi wave swept the state.
(With PTI inputs)
Also Watch
Read full article