Most Productive Session Since 1952, Says Speaker as Lok Sabha Adjourns Sine Die
The bill to extend 10% reservation to economically weaker sections in J&K, which was passed by Rajya Sabha on Monday, was withdrawn by Amit Shah in Lok Sabha after the House passed the resolution on Kashmir.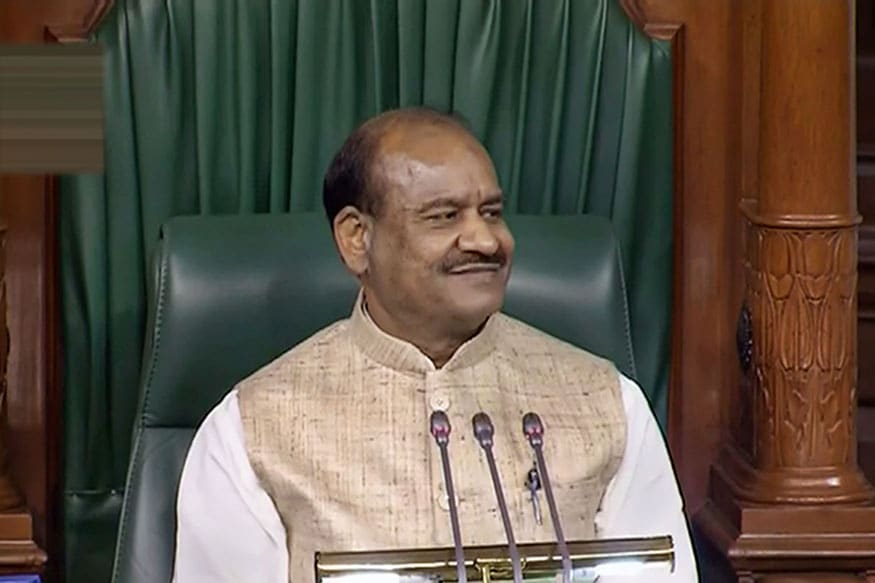 File photo of Lok Sabha Speaker Om Birla. (Image: PTI)
New Delhi: Lok Sabha Speaker Om Birla on Tuesday said it was the most productive session since 1952. He was speaking before adjourning the House sine die.
The first session of the 17th Lok Sabha, which began on June 17, was to conclude on July 26, but it was extended till August 7. The session had 37 sittings of total 280 hours, in which 36 bills were passed while 33 were introduced in the Lower House, Birla said.
He also mentioned that the House sat for 75 hours during late in the evening to transact the business. He said 1,086 issues were raised by members mostly first timers during the Zero hour. Out of the 265 first time members, 229 got chance to speak during the Zero Hour, while 42 out of 46 women MPs also spoke during the same period, he said.
Parliamentary Affairs Minister Pralhad Joshi requested Speaker Om Birla to adjourn the proceedings sine die as "99 per cent" of the government business has been completed.
The decision to adjourn the House sine die came on a day when Lok Sabha passed the Jammu and Kashmir reorganisation bill and a resolution on Article 370 amid loud slogans of 'Bharat Mata Ki Jai' and thumping of desks by BJP MPs in the Lower House.
The mood among the treasury benches during the debate was boisterous with Home Minister Amit Shah joining the members in the applause several times as the MPs gave their speeches. Prime Minister Narendra Modi too was greeted with loud cheers and slogans by BJP members when he arrived in the House just before Shah was to respond to the debate on motion to abrogate special status to Jammu and Kashmir and a bill which splits the state into two Union Territories.
Members of the treasury benches raised slogans of 'Vande Matram', 'Bharat Mata ki Jai' and 'Jahan hue balidaan Mookerjee, woh Kashmir hamara he'. As soon as the Bill and the resolution were passed, BJP MPs got up from their seats and started thumping the desks amid sloganeering.
After Lok Sabha was adjourned sine die, members came to Shah's seat to congratulate him and greet Prime Minister Narendra Modi. Later Modi walked towards opposition benches and shared greetings with leaders including BJD's Pinaki Misra, TRS' Nama Nagaeshwar Rao and briefly interacted with SP patriarch Mulayam Singh Yadav.
Modi also patted BJP's Ladakh MP Jamyang Tsering Namagyan for his speech on the resolution and the bill. When some opposition members took exception to the sloganeering, Shah said such slogans are being raised in every village of the country and the opposition should not have any objection.
Hailing the passage of bills on Jammu and Kashmir in Parliament as a "momentous occasion", PM Modi said a new dawn awaits the people there as they are now free from the "shackles" of vested interest groups.
Modi said the passage of key bills pertaining to Jammu, Kashmir and Ladakh is a fitting tribute to Sardar Patel, who worked for India's unity, to B R Ambedkar, whose views are well known, and Dr S P Mookerjee, who devoted his life for India's unity and integrity.
"Special congratulations to the people of Ladakh! It is a matter of great joy that their long-standing demand of being declared a Union Territory has been fulfilled. This decision will give impetus to the overall prosperity of the region and ensure better developmental facilities," the prime minister said.
Meanwhile, the bill to extend 10% reservation to economically weaker sections in J&K, which was passed by Rajya Sabha on Monday, was withdrawn by Amit Shah in Lok Sabha after the House passed the resolution on Kashmir.
Get the best of News18 delivered to your inbox - subscribe to News18 Daybreak. Follow News18.com on Twitter, Instagram, Facebook, Telegram, TikTok and on YouTube, and stay in the know with what's happening in the world around you – in real time.
Read full article