Pawan Kalyan may join hands with BJP
Pawan Kalyan is likely to hold talks with Rajnath Singh, LK Advani and Sushma Swaraj.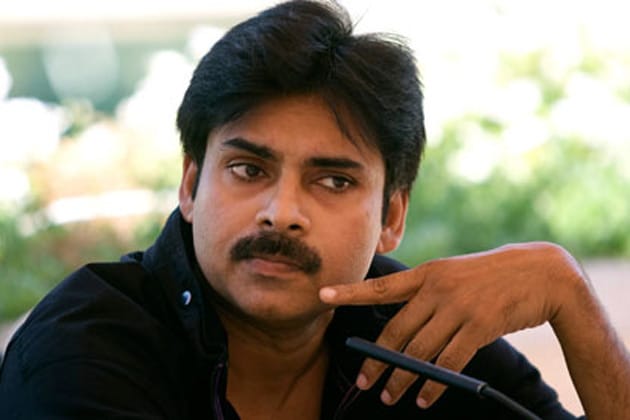 Pawan Kalyan is likely to hold talks with Rajnath Singh, LK Advani and Sushma Swaraj.
Hyderabad: Popular Telugu actor Pawan Kalyan, who floated a political party last week, is likely to have an electoral alliance with the Bharatiya Janata Party (BJP) for the forthcoming elections.
Pawan, who launched Jana Sena with the slogan of 'Congress hatao, desh bachao' (remove Congress, save the country) will meet senior BJP leaders in Delhi on Tuesday.
He is likely to hold talks with BJP President Rajnath Singh, senior leaders LK Advani and Sushma Swaraj.
Pawan, younger brother of Congress leader and Union Minister K Chiranjeevi, will then fly to Ahmedabad to meet BJP's prime ministerial candidate Narendra Modi.
The alliance may lead to a new political alignment in Andhra Pradesh as talks are already on between the BJP and Telugu Desam Party (TDP) for seat adjustment. Three parties may join hands to contest simultaneous polls to the Lok Sabha and state Assembly.
While launching the party on March 14, the actor bitterly criticised the Congress for dividing Andhra Pradesh but spared BJP and TDP.
He had declared that he is ready to join hands with any party except Congress. Both BJP and TDP reportedly sent feelers to Pawan for an alliance. They believe the young star would help them attract voters, especially the youth in Seemandhra or residuary Andhra Pradesh.
While unveiling the policy and programme, Pawan was not clear if he and his party would contest the coming elections. He indicated that building the party would be a long-drawn exercise.
Jana Sena is reportedly keen to contest five Lok Sabha and 30 Assembly seats both in Seemandhra and Telangana.
Get the best of News18 delivered to your inbox - subscribe to News18 Daybreak. Follow News18.com on Twitter, Instagram, Facebook, Telegram, TikTok and on YouTube, and stay in the know with what's happening in the world around you – in real time.
Read full article