PM Modi is God's Gift for India, Messiah of the Poor: Venkaiah Naidu
Union Home Minister Rajnath Singh clarified that the statements made by Naidu were not part of the BJP National Executive political resolution.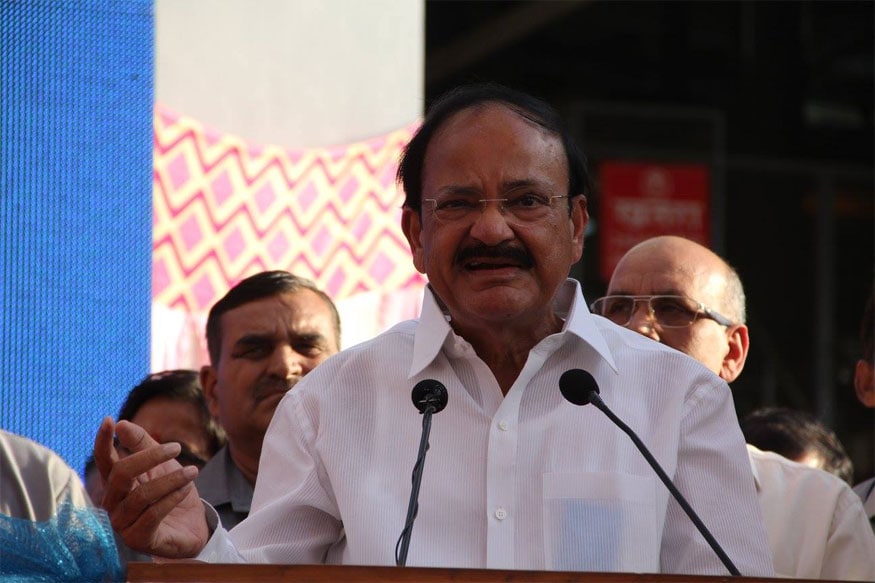 Union Minister M Venkaiah Naidu addresses a gathering. (Picture courtesy: Facebook)
Union Minister for Urban Development and Parliamentary Affairs Venkaiah Naidu on Sunday showered praises on Prime Minister Narendra Modi calling him "God's gift to India". Naidu also termed the Prime Minister as a "messiah of the poor".
While moving the political resolution on the last day of the Bharatiya Janata Party (BJP) national executive, the Union minister said, "Modi is god's gift for India. He is the messiah of the poor. He inherited challenges in each and every sector. He is steering clear of them."
A message in this regard was also released by the office of the Urban Development minister.
Union Home Minister Rajnath Singh, however, clarified that the statements made by Naidu were not part of the political resolution.
Meanwhile, Prime Minister Narendra Modi asked BJP workers not to get distracted by irrelevant issues raised by the Opposition, adding that the primary focus should be to move forward with government's agenda of development.
The BJP's two-day national executive came to a close with Modi calling on the party workers to aggressively market the government's policies and achievements.
The party now aims to re-focus its political narrative around the poor and farmers, strongly sticking to its stance on nationalism.
(With PTI Inputs)
Get the best of News18 delivered to your inbox - subscribe to News18 Daybreak. Follow News18.com on Twitter, Instagram, Facebook, Telegram, TikTok and on YouTube, and stay in the know with what's happening in the world around you – in real time.
Read full article