GET Stock

Quotes



PM Modi 'Not Worthy of Trust', Failed to Fulfil Promises: Congress
The Congress on Friday accused Prime Minister Narendra Modi of "not being worthy of trust" as he has failed to fulfil any of his promises.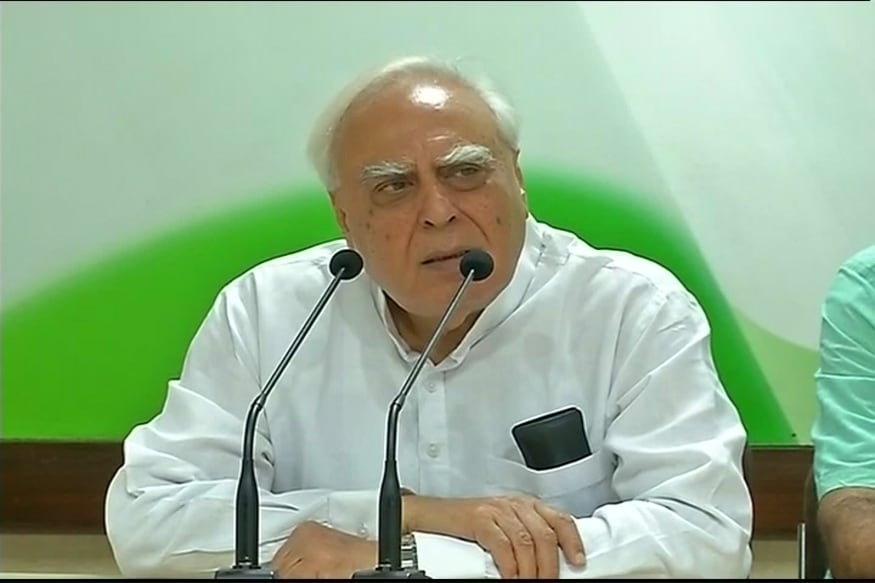 File photo of senior Congress leader Kapil Sibal. (CNN NEWS18)
New Delhi: The Congress on Friday accused Prime Minister Narendra Modi of "not being worthy of trust" as he has failed to fulfil any of his promises.
Congress spokesperson Kapil Sibal said though Modi has claimed that the situation after demonetisation will be normalised in 50 days, it will take around six months for the RBI to replace all the demonetised currency. He said the Prime Minister is not ready to face Lok Sabha, where his party enjoys a majority, as his own people are against him and will stand exposed in Rajya Sabha as he would not be able to answer the questions posed to him there.
"Modiji promised that he would bring back Rs 80 lakh crore black money back to India. Has he fulfilled that promise? No.
He said he would bring Lokpal? Has he implemented it?
"Which promise has he fulfilled? Why should we believe him? We have no faith in this Prime Minister. He is not worthy of trust," he said.
Sibal further said the Prime Minister said that the situation will normalise in two days, but it did not happen.
Then the Finance Minister said the situation will normalise in two weeks, but that did not happen either.
"Now he says situation will normalise in 50 days. How will it normalise?" he said, adding that going by the capacity of RBI printing presses it will only be able to monetise the replaced currency in six months time.
"When Modiji first entered Parliament he made a show of bowing his head and calling it a temple. Today the situation is the Prime Minister will inaugurate a book on Constitution, yet not give the Constitution the dignity it deserves. The true meaning of the Constitution. The etiquette of Parliament. On these things, the Prime Minister has no care," he alleged.
Attacking Modi, Sibal said over 47 people have lost their lives till November 17 in the wake of demonetisation decision, still the country's 'chowkidar' is sleeping well.
"How is the nation's 'chowkidar' sleeping while the people are facing such hardships?" he asked.
The Congress leader wondered of the PM thinks that all the leaders in the Opposition are black money hoarders.
"He says opposition is worried because they had no time (to change currency) but BJP had a lot of time. They (BJP) had all the information. They deposited cash and they purchased land. And then he says that it is the Opposition which is against the nation," he said.
On Prime Minister speaking outside Parliament against the opposition, Sibal asked, "Why doesn't he speak in Lok Sabha. Is it because he is afraid of his own people?"
He said: "In the Rajya Sabha, he is silent as he will be asked questions when he comes to the House. If asked questions he would be expected to answer and if he does not answer, then he will be exposed. People will realise that the Prime Minister's knowledge may be deficient on certain topics."
Also Watch
Read full article