Popular Dalit Face and RPI Chief Ramdas Athawale Takes Over as MoS Ministry of Social Justice and Environment in Modi Govt 2.0
RPI leader Ramdas Athawale had earlier said that he is hopeful of getting a phone call regarding a ministerial berth.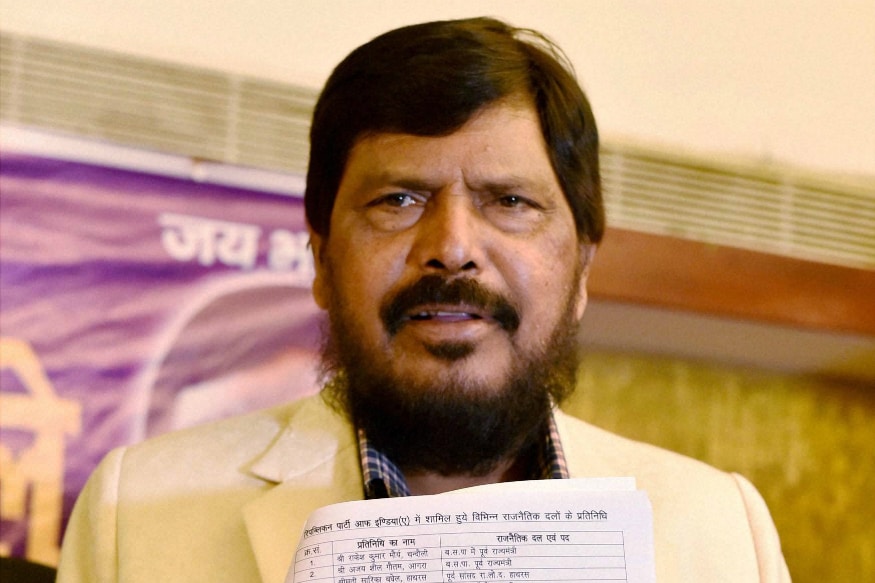 File photo of Union minister Ramdas Athawale.
Ramdas Bandu Athawale, former minister for social justice and empowerment in the previous Narendra Modi cabinet, has been sworn-in as the Minister of State retaining the same ministry in the new Modi cabinet.
Athawale represents Maharashtra in the Rajya Sabha and is the president of Republican Party of India (RPI). He was the representative of the Pandhapur constituency and during the period of 1998-99, represented Mumbai North Central in the 12th Lok Sabha.
He lost the 2009 Lok Sabha polls and in 2011 left the NCP-Congress alliance. He led the RPI party and associated himself with the Shiv Sena and contested the Brihanmumbai Municipal Corporation elections.
He became the Member of Maharashtra Legislative Assembly for the first time in 1990 and the successive alliance governments in the state gave him plum cabinet portfolios: He was the minister for Employment Guarantee Scheme and Prohibition Propaganda, Social Welfare and Transport.
In 1998 he represented Mumbai North central in 12th Lok Sabha, President of Republican Party of India. He was re-elected in 1999 as part of the BJP-led government.
Athawale, a popular face of the Dalit community, had once famously demanded firearms for the marginalised group so they could use them for self-defence and fight against oppression.
#ModiSarkarDobara – @RamdasAthawale takes the oath of office. | #ModiRajya Know More: https://t.co/yPF3i6eXzd pic.twitter.com/lX6oAaKgts

— News18 (@CNNnews18) May 30, 2019
Get the best of News18 delivered to your inbox - subscribe to News18 Daybreak. Follow News18.com on Twitter, Instagram, Facebook, Telegram, TikTok and on YouTube, and stay in the know with what's happening in the world around you – in real time.
Read full article