GET Stock

Quotes


Prakash Raj is Back With a New Column, Says Invisible Hands Can't Stop a Voice
Prakash Raj's tweets, statements, speeches and columns led to big controversies pitting him against the right wing.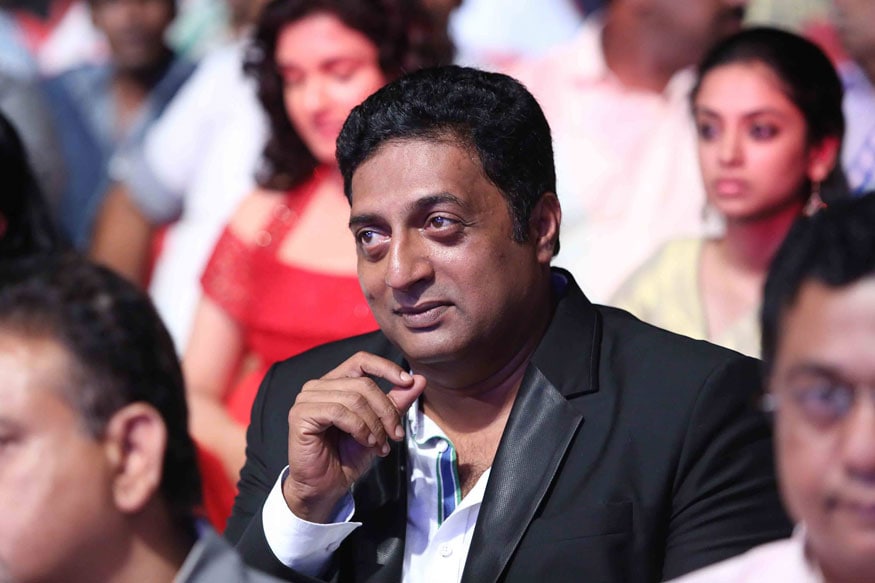 File photo of National Award-winning actor Prakash Raj (Facebook/PrakashRajOfficial)
Bengaluru:
A week after a leading Kannada daily "Udayavani" abruptly discontinued his popular weekly column, veteran actor Prakash Raj is back with a new column. He has got a newer and a bigger platform to express his views, which often lead to a no-holds barred fight with the BJP and other right wing organisations. In recent times, the famous film star in Kannada, Tamil, Telugu and Hindi has hit headlines for his strong views on the Prime Minister Narendra Modi and the BJP.
His tweets, statements, speeches and columns led to big controversies pitting him against the right wing. Prakash Rai (in his home state of Karnataka he is known by his real name Rai) was writing a popular column "Iruvudellava Bittu" in "Udayavani", a leading Kannada daily headquartered at Manipal. Published by the Manipal group, the almost 50 years old newspaper has six editions, including Mumbai.
After his spat with the BJP leaders and workers became a regular feature in Karnataka, the newspaper suddenly stopped his column. The paper claimed that it was a routine exercise and nothing to do with his ideology. An angry Prakash Raj then took to Twitter to blame the "invisible" hand behind it. He had vowed to come back.
On Friday "Prajavani", the largest circulated and highly influential Kannada daily, announced that it was going to publish his columns soon. A happy Rai again took to Twitter to express his joy.
Dear invisible hands..when u stop a voice.. it gets louder.. thank you for pushing me on to a wider n stronger platform .. now what next #justasking pic.twitter.com/KeE1LWLwix

— Prakash Raj (@prakashraaj) January 12, 2018
Commenting on their decision to publish his column, Editor-in-Chief of "Prajavani" K N Shanth Kumar said that Prakash Raj had approached them and they were happy to give him a platform. He said: "He is an erudite person. A very well-read person which is a rare thing in his field. He is also a highly popular film actor with a huge fan following. We are happy that he has come forward to write for us."
"Prajavani" is published by The Printers Mysore Ltd, which also publishes leading English daily "Deccan Herald". Both the newspaper were founded in 1948 by Shanth Kumar's grandfather the late K N Guruswamy, a wealthy businessman from Karnataka. It has always maintained an independent editorial stand.
Also Watch
Read full article