GET Stock

Quotes


Priyanka Blazes Away in Raebareli, But Congress May Still Not Overplay Her
On the first day of her campaign in Uttar Pradesh, Priyanka Gandhi hit the BJP where she felt it would hurt the most.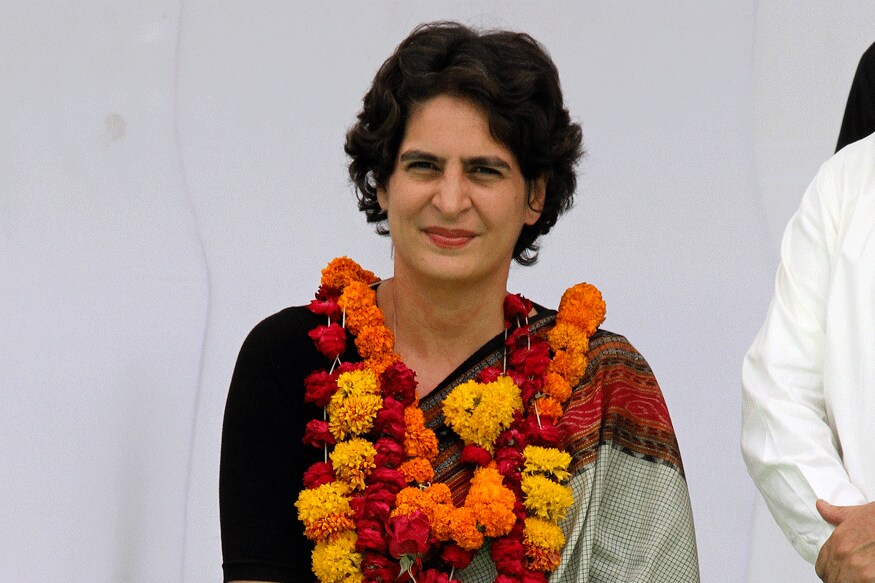 An unstoppable Priyanka played the women card.
New Delhi: On the first day of her campaign, Priyanka Gandhi hit the BJP where she felt it would hurt the most. Skipping any direct reference to Union minister Smriti Irani, Priyanka gunned for Prime Minster Narendra Modi, asking why should Uttar Pradesh need an outsider like him? This in the context of the PM saying recently at a rally that he had adopted UP as his state.
An unstoppable Priyanka played the women card asking why any woman should be referred to as someone's wife or sister?
The crowds clapped and cheered. And many were left wondering what took her so long to come? Said one party worker, "It's a tough situation in Amethi and Raebareli this time. The BJP has begun to do well and we wanted her to be here so she could counter Smriti Irani and the BJP."
ALSO READ: In Uttar Pradesh, 403 Separate Battles Will Decide Assembly Elections
But close advisors of Priyanka refer to this infighting and the tough spot for the Congress in the bastions of the Gandhis as reasons why she should curtail her travel plans. Despite hectic campaigning by Priyanka in 2012, the Congress came up with a poor performance. But then, Rahul Gandhi had not emerged as Congress's counter to the PM.
As Rahul's attacks against the PM become sharper, the BJP is increasing its focus on Amethi and Raebareli.
Gone is the earlier tactic of putting up a weak candidate against the Gandhis in their pocket boroughs. This time, Smriti Irani was put up against Rahul Gandhi, and despite Rahul winning, Smriti hasn't stopped visiting Amethi. It's clear that the BJP wants to put up a fight against the Gandhis here.

The chatter is that Priyanka could contest the next Lok Sabha polls. In such a case, she is being closely watched.
A poor performance by the Congress here after a hectic campaigning by Priyanka would be seen as the failure of the Congress's ultimate trump card.
The real worry is that despite the euphoria over the Samajwadi Party-Congress alliance, there are worrying signs. On ground zero, the friendship between 'UP ke ladke' is not being mirrored. For example, in Lucknow Central, there is a bitter battle between Maroof Khan and Ravidas Mehrotra. Problem is Maroof is from the Congress, while Ravidas is the sitting MLA from SP. Maroof has released big ads in local newspapers and his party cannot ask him to step down.
ALSO READ | UP Elections 2017: Saving for a Stormy 2019? Why Priyanka Gandhi is Not Seen Much This Time
In Amethi, too, while Gayatri Prajapati is contesting from SP ticket, Ameeta Singh is the Congress candidate. But it is Sanjay Singh's first wife Gayatri Devi who the BJP has put up who could steal the show. This would be a huge blow for the Congress and the Gandhis specially.
It is felt that it would be safer if Priyanka is kept away and she should venture out to do only small rallies. But then, many among Amethi and Raebareli party workers feel she is too good to be kept away.
ALSO READ:
Priyanka Not Campaigning in Amethi as She Can't Face Questions: Smriti Irani
Also Watch
| Edited by: Bijaya Das
Read full article