Protesting Shivraj Chouhan's 'Traitor' Remark, Digvijaya Singh to Court Arrest
Digvijaya Singh has also warned Shivraj Singh Chouhan of legal repercussions if he did not apooloise to him.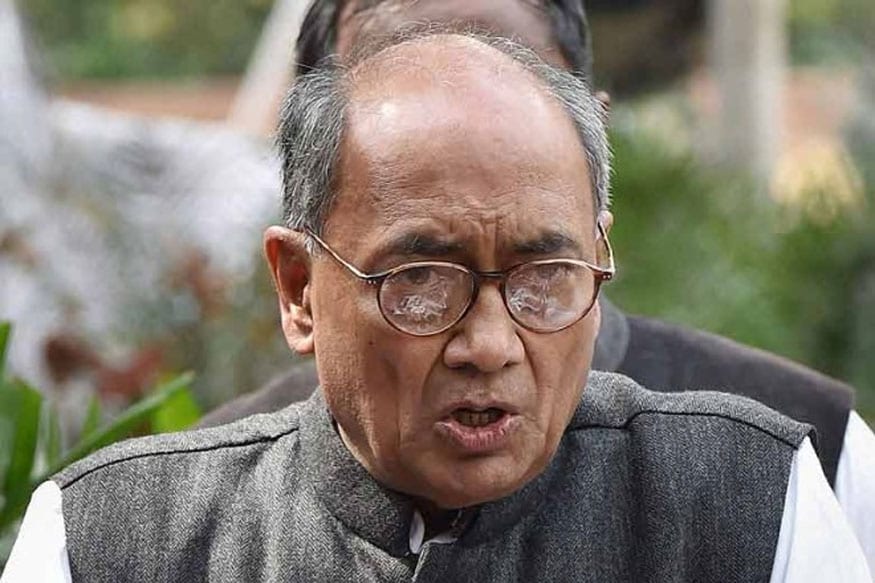 File photo of Congress leader and former Madhya Pradesh CM Digvijaya Singh. (PTI)
Bhopal: In the wake of Madhya Pradesh CM Shivraj Singh Chouhan labelling Congress leader Digvijaya Singh a "traitor", the latter will be appearing before the police in TT Nagar on Thursday to court arrest.
Singh reached Bhopal by train on Wednesday and was welcomed by more than 1,000 party workers at the railway station. He then warned chief minister Shivraj Singh Chouhan of legal repercussions if he did not apologise to him.
On July 19, Chouhan had accused Singh of glorifying terrorists and insulting India and its culture by talking about "Hindu terrorism", which he said amounted to indulging in anti-national activities. The CM, while addressing mediapersons in Satna, said that by visiting the families of terrorists, Singh was insulting martyrs and jawans, who protect the motherland.
"Digvijaya Singh behaves like a traitor. Many a time he speaks in favour of terrorists attacking our culture and tradition," said Shivraj on the sidelines of his Jan Ashirwad Yatra.
Protesting, Chouhan's remark, Digvijaya wrote and open letter reminding the former of his constitutional duty and urged him to proceed legally in the matter.
"Because you are the chief minister, it's your constitutional duty to maintain unity and integrity of the country by acting in cases of treason…By merely making a statement, and not proceeding legally, you are endangering the country's security," said Singh in his open letter to Chouhan.
On July 22, Singh had announced that he would court arrest at TT Nagar police station.
"As a responsible citizen, I am surrendering at TT Nagar police station on July 26 so that the administration could arrest me with all the evidence," Singh had said.
Singh, who was recently dropped by the Congress from its highest decision making body, will be accompanied by Congress workers to the police station.
Police have also made elaborate security arrangements to stop Congressmen from moving towards the police station.
Get the best of News18 delivered to your inbox - subscribe to News18 Daybreak. Follow News18.com on Twitter, Instagram, Facebook, Telegram, TikTok and on YouTube, and stay in the know with what's happening in the world around you – in real time.
| Edited by: Sana Fazili
Read full article