Punjab AAP MLA Undergoes Dope Test, Asks Captain Amarinder Singh to Follow Suit
The MLA underwent the dope test a day after Punjab CM's ordered mandatory drug tests for all government employees, including police personnel. on Wednesday.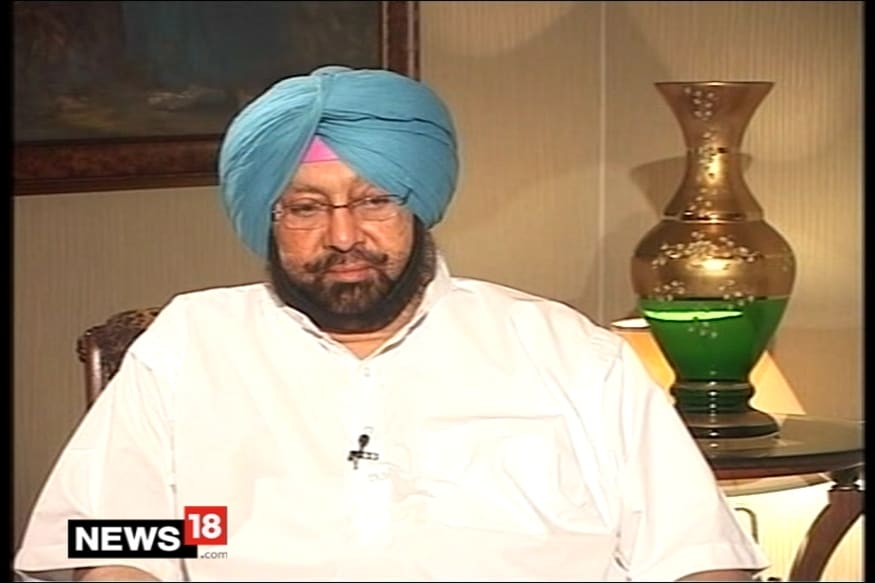 Punjab Chief Minister Amarinder Singh on Wednesday passed an order for mandatory dope testing of all government employees. (File photo)
Mohali: AAP MLA Aman Arora underwent dope test at Mohali's civil hospital on Thursday to set an example for others, a day after Punjab Chief Minister Amarinder Singh ordered mandatory drug tests for all government employees, including police personnel.
Rural Development and Housing Minister Tript Rajinder Bajwa had also offered to undergo the test, but was declined permission citing health issues.
On being asked about being the first MLA to undergo the anti-drug test, Arora said, "Youngsters of Punjab have lost everything due to police, leaders and drug mafia. Punjab has lost on many fronts. I expected Captain Amarinder Singh to undergo the dope test which could have set an example for others to follow. Out of 117 MLAs, I'm one of them and felt the need to get it done."
While taking a dig at police officers whose names were highlighted in the drug trade, the Sunam lawmaker said, "Have these police officers ever introduced their children to drugs? They would never do that. But they do with it other youngsters only for the sake of money. Till the time this nexus doesn't get demolished, nothing will change. Unless the big fish aren't put behind bars, it is difficult to save Punjab's youth."
Arora feels that it is necessary for every leader to undergo this test.
"From members of Panchayat to police officers, MC, MP and even the CM should undergo dope test. Then be it Captain Amarinder Singh or his MLAs, Sukhbi Badal or Bikramjit Singh Majithia, each one should get it done. At the same time, if anyone tries to save anyone, they should be put behind bars. Only then things will start to change." ​
Get the best of News18 delivered to your inbox - subscribe to News18 Daybreak. Follow News18.com on Twitter, Instagram, Facebook, Telegram, TikTok and on YouTube, and stay in the know with what's happening in the world around you – in real time.
| Edited by: Parth Sharma
Read full article