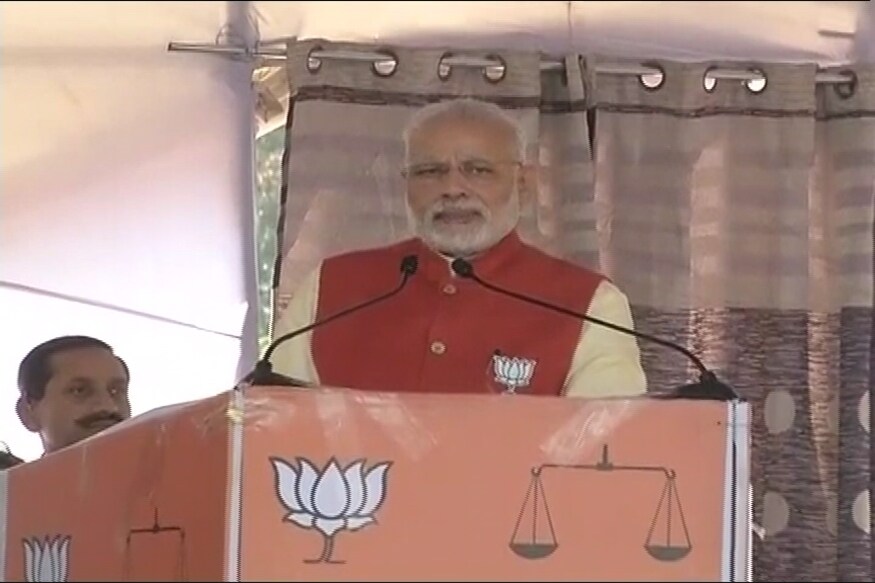 PM Modi Addressing rally in Jalandhar (TV Grab)

Earlier Congress vice president Rahul Gandhi said that Captain Amarinder Singh will be the next Chief Ministerial candidate for the party in upcoming Assembly elections.

He also blamed the Badals for the poor state of affairs in Punjab.

It is Modi vs Rahul vs Kejriwal in the final leg of campaign in Punjab.


20 May, 2019 |

ICC World Twenty20 Africa Qualifier

UGA
vs
BOT
142/7

20.0 overs

/

overs

Uganda beat Botswana by 52 runs

20 May, 2019 |

ICC World Twenty20 Africa Qualifier

GHA
vs
NAM
91/7

20.0 overs

92/1

10.5 overs

Namibia beat Ghana by 9 wickets

20 May, 2019 |

ICC World Twenty20 Africa Qualifier

NIG
vs
KEN
105/5

15.0 overs

/

overs

Kenya beat Nigeria by 8 wickets

19 May, 2019 |

Pakistan in England

ENG
vs
PAK
351/9

50.0 overs

297/10

46.5 overs

England beat Pakistan by 54 runs

19 May, 2019 |

Afghanistan in Ireland

IRE
vs
AFG
210/10

48.5 overs

138/10

35.4 overs

Ireland beat Afghanistan by 72 runs