Purohit's Bail Triggers War of Words Between Congress, BJP
A bench of justices R K Agrawal and A M Sapre granted bail to 2008 Malegaon serial blasts accused Lt Col Shrikant Prasad Purohit, setting aside a Bombay High Court order which had denied him bail earlier.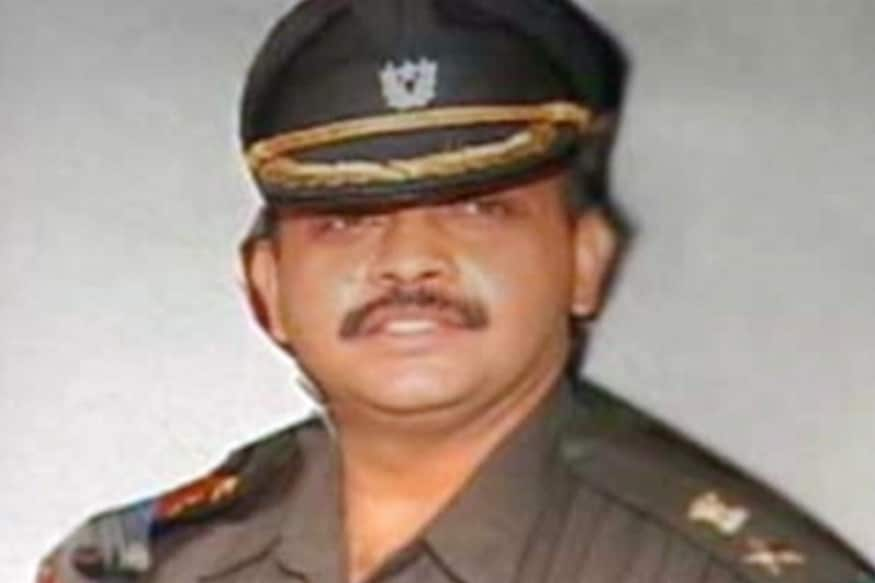 File image of Lieutenant Colonel Shrikant Prasad Purohit.
New Delhi: The Congress and the BJP were on Monday engaged in a war of words over the Supreme Court granting bail to 2008 Malegaon serial blasts accused Lt Col Shrikant Prasad Purohit, with the former blaming the ruling party of "protecting" all the accused "connected to the RSS".
The BJP, however, demanded an apology from Congress president Sonia Gandhi and her deputy Rahul Gandhi for "politicising terror, conspiring to besmirch the Army's reputation and defaming the Hindu community".
The Congress raised questions over National Investigation Agency (NIA) chief Sharad Kumar getting two extensions and hoped that justice would be done in the Malegaon serial blasts case, "without fear or favour".
"Col Purohit gets Bail. It was expected as the present BJP Govt is protecting all the accused connected with RSS in all Bomb Blast cases (sic)," Congress leader Digvijaya Singh wrote on Twitter.
In another tweet, he said, "NIA chief has been given two extensions to ensure their acquittal. He may now be further rewarded for a suitable post retirement position (sic)."
The BJP criticised the Congress' reaction to Purohit getting bail and said Sonia and Rahul must apologise for "indulging in the politicisation of terror".
BJP spokesperson G V L Narasimha Rao also condemned the main opposition party for its "attempts to defame the Hindu community in particular and Indians in general". "The conspiracy was also to besmirch the excellent reputation of the Indian Army, a nasty habit that the Congress continues to follow till date," he alleged.
At the Congress briefing, party spokesperson Manish Tewari said grant of bail was neither a proof of innocence nor guilt as bail was essentially the court's prerogative.
"An interim bail frankly has no reflection or connection with the merits of the case as we understand that a chargesheet has been filed. The matter is under adjudication and a trial court will determine it," he said.
As far as justice dispensation was concerned, Tewari said the Congress was "not in the business of speculating" as a responsible political party.
"We are not trying to draw parallels here, but it is surprising that this government has not been able to find a single competent officer to head the NIA. "These repeated extensions have been frowned upon by the Supreme Court and therefore, what the government is doing is a flagrant violation of the law laid down by the apex court and it needs to answer why can't the NIA have a head with a fixed tenure," Tewari said.
Asked whether the Congress endorsed Digvijaya Singh's comments, he said he was not aware of them. All India Congress Committee (AICC) in-charge of communications department Randeep Singh Surjewala said Purohit getting bail was neither a reflection of his guilt nor innocence as he was facing a trial.
"Why is that the (Narendra) Modi government cannot find any competent police officer in India to head the NIA that they have to give two extensions to its current chief? "We sincerely hope that the law will take its own course and justice will be done, free from fear or favour, in this case," he said.
Union minister Kiren Rijiju dismissed the Congress' accusations, saying whoever deserved justice would get it. "What is the conspiracy about it? The Congress has the habit of raising this issue. Why should we intervene? This is a process (that was) started a long time back and it is a process of the judiciary. Why should we intervene? "Whosoever deserves justice will get it. My saying anything will not change it," he told reporters on the sidelines of an event of the border guarding force, Indo-Tibetan Border Police (ITBP).
Rijiju added that he would not like to comment on statements made by Digvijaya Singh on the issue. "He (Singh) has a habit of saying all these things. Why should I respond to that?" the minister said. The Supreme Court on Monday granted bail to Lt Col Shrikant Prasad Purohit in the 2008 Malegaon serial blasts case.
A bench of justices R K Agrawal and A M Sapre granted bail to Purohit, setting aside a Bombay High Court order which had denied him bail earlier.
Get the best of News18 delivered to your inbox - subscribe to News18 Daybreak. Follow News18.com on Twitter, Instagram, Facebook, Telegram, TikTok and on YouTube, and stay in the know with what's happening in the world around you – in real time.
| Edited by: Bijaya Das
Read full article