Rahul Accuses Modi of Ignoring Party Elders, Says Went to Meet Atal ji as It's Congress' Culture
Former Prime Minister Vajpayee is currently admitted to AIIMS after contracting urinary tract infection.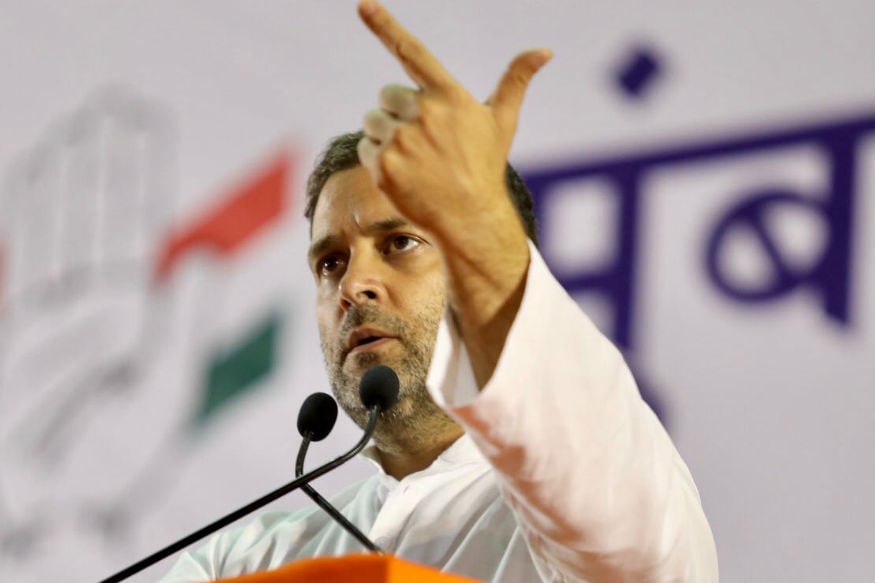 File photo of Congress president Rahul Gandhi.
New Delhi: Accusing Prime Minister Narendra Modi of marginalising senior party leaders, Congress president Rahul Gandhi has said he went to meet Atal Bihari Vajpayee at All India Institute of Medical Sciences (AIIMS) despite political differences in the past.
"We had contested against Vajpayee ji but when he is ill now I went to meet him on priority because I am a soldier of Congress. Vajpayee Ji had worked for our country and we respect him as he was the Prime Minister. This is our culture," said Rahul.
Former Prime Minister Vajpayee is currently admitted to AIIMS after contracting urinary tract infection. Congress president met him Monday afternoon, triggering a flurry of visits from the ruling party to the premier medical institute in the country.
BJP president Amit Shah and Prime Minister Narendra Modi also paid a visit to the ailing former PM later in the evening.
PM @narendramodi visited former Prime Minister Shri Atal Bihari Vajpayee at AIIMS today. He was at AIIMS for about 50 minutes.The Prime Minister interacted with family members of Shri Vajpayee. He also spoke to doctors and enquired about the health of Shri Vajpayee. pic.twitter.com/CctZYDJV8o

— PMO India (@PMOIndia) June 11, 2018
In a statement on Tuesday, the AIIMS said, "His condition is stable. He is responding to treatment and is on injectable antibiotics. All his vital parameters are stable. He will continue to be in hospital till infection is controlled".
Rahul, in his Mumbai speech, also alleged the current BJP leadership has forgotten LK Advani, another party stalwart who is still in active politics.
"LK Advani has been the guru of PM Modi, but I have seen in events that PM Modi does not even respect his guru. Today I feel very sad for Advani ji. The Congress party has given him more respect than Modi Ji," said the Congress president.
The senior party leaders like LK Advani and MM Joshi have not been given charge of any important decision making body of the BJP under the current dispensation.
Party president Amit Shah after assuming office has formed a group of senior party leaders called Margdarshak Mandal which has been assigned only advisory role.
The margdarshak mandal has not had a single meeting since its inception.
The BJP has also subscribed to an unwritten rule to deny tickets to leaders over 75 years of age.
However, there have been reports in a section of the media lately that the party leadership may want some of its veteran leaders to contest 2019 elections.
Read full article