Rahul Gandhi Said He Would be My Friend, But Didn't Keep Promise: Shankarsinh Vaghela
Former Gujarat Chief Minister Shankarsinh Vaghela spoke exclusively to News 18's Uday Singh Rana about his bitter exit from the Congress, his close personal friendship with Narendra Modi and about his plans for the future.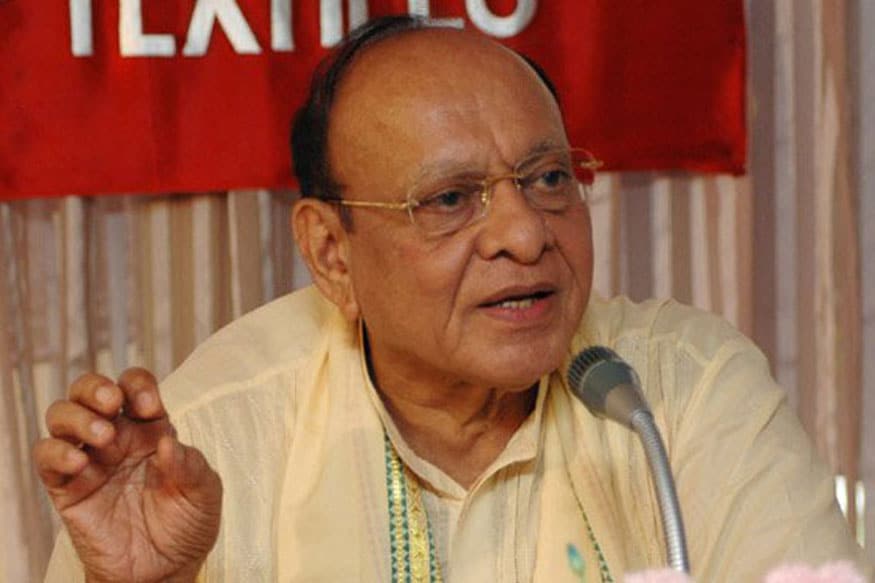 File photo of Shankarsinh Vaghela. (PTI Photo)
Gandhinagar: At his palatial bungalow 'Vasanth Vagodo' in Gandhinagar, Shankarsinh Vaghela is busy in a flurry of meetings. Five months after he left the Congress, the former Gujarat Chief Minister is busy building his new breakaway political outfit Jan Vikalp Morcha from the ground up. Vaghela spoke exclusively to News 18's Uday Singh Rana about his bitter exit from the Congress, his close personal friendship with Narendra Modi and about his plans for the future.
Question: You had recently said that you want to bring an alternative model of politics, different from both BJP and Congress. What is that alternative politics?
Shankarsinh Vaghela (SV): When I had left the Congress, I had said that I would not join any of the current parties. But I never said I would leave politics. That is why I formed the Jan Vikalp Morcha. One of the things I want to do in India is introduce the American Presidential-style primaries. Party workers should vote for their MLA and MP candidates. I strongly feel a Presidential form of government would be better suited to India and would give more stable governments. It will also put an end to horse-trading and the high-command culture. I am also against using abusive language in public. The level of discourse in Gujarat today is very saddening.
Q: There was a lot of talk surrounding your exit from the Congress. Some said you left on your own. Others said you were reluctant but were pushed out by Congress leaders like Ahmed Patel. What is the truth?
SV: Candidates are announced in the Congress with no time left for elections. I used to say that if there are 10 contenders for one ticket and only one can get the ticket, then leaders should go to the other nine and get them on their side. I wanted to add a human touch in the candidate selection process. Nobody in the (Congress's) high-command reaches out to the common worker.
Rahul Gandhi had told me I am your friend in Delhi and here to support you, you go ahead. He said he would not interfere in my decisions. But that promise was not kept. After it was all agreed upon, I was told by others that Rahul has not agreed to any such thing. So I was pushed out of the party. When MLAs started leaving to join the BJP, the party did nothing to stop them.
Q: You left the Congress five months ago. What have you been up to for these past five months?
SV: After experience in both the parties, I am doing something new. I am meeting new people, who are so good, all over Gujarat. I have very little time and money, so I have not been able to do as much work as I would have liked to.
Q: You have maintained throughout that you would not engage in personal attacks against anyone, especially the Prime Minister. You are known to be someone who maintains good personal relations despite political differences. You have known Narendra Modi for several decades. What is your personal equation with the PM now?
SV: I have had cordial personal relations with the PM earlier as well and will continue to have this equation with him in the future. But when I was in the Congress, I did not call on him or try to meet him for any work. This is my conscience. If I am in a party, I will stay loyal to it. I have not visited the PM's official residence after Dr Manmohan Singh's tenure ended, I know many Congressmen have. My friendship with him (Modi) is decades old. Whenever we happen to meet, I enquire about his mother and he asks about my wife. After all, he has had food cooked by my wife for years. But I separate that from politics.
Q: You had alleged that Ahmed Patel's election to the Rajya Sabha was a case of political "match-fixing" between the BJP and the Congress. What did you mean by that?
SV: If Ahmedbhai wants to win a Rajya Sabha election with underhanded support from the BJP, then why did he expect me to vote for him? And how is the Election Commission allowed to assume judicial powers? It has the authority to conduct an election, not adjudicate on whether it was conducted fairly or not. There was party-to-party match-fixing.
Q: You started your career with the Sangh Parivar and now you are being accused of being the BJP's B-Team? Are you trying to spoil this election for the Congress?
SV: It doesn't matter what people say. If I had to rejoin the BJP, I would have done that long ago. Nobody would have stopped me. I am not going to tell people to vote for BJP. When Arvind Kejriwal entered politics, was it to be someone's B-team?
Q: Your experience within the Congress was far from pleasant. Do you regret having left the BJP in the first place?
SV: When I take a decision, I think about it and then stick to it. Ups and downs will continue. I don't regret any decisions. Tomorrow, if Congress forms the government, even then I will not feel any regret.
Q: Gujarat is seeing the rise of 'Young Turks' in its politics. Hardik Patel, Jignesh Mevani and Alpesh Thakor have all opened their respective fronts against the state government. Do you think any of these young politicians have a bright future?
SV: These are commercial people and I don't want to say much about them. And an old party like the Indian National Congress shouldn't beg these people to campaign for it.
Q: Why do you think the Congress has had to depend on them?
SV: It is because of the party's own weaknesses.
Q: Before Narendra Modi left for Delhi in 2014 to take oath as Prime Minister, he whispered something in your ear. What did he say to you?
SV: (Laughs) If it was something to be made public, why would he whisper it in my ear? Let that secret be a secret.
| Edited by: Bijaya Das
Read full article
Countdown To
Elections Results
To Assembly Elections 2018 Results