Rahul Sounds Like Broken Record, Cannot Launch Career by Alleging Scam in Rafale: BJP
Naming scams in an alphabetical order, BJP spokesperson Sambit Patra accused that the Congress has been involved in "A to Z" of corruption.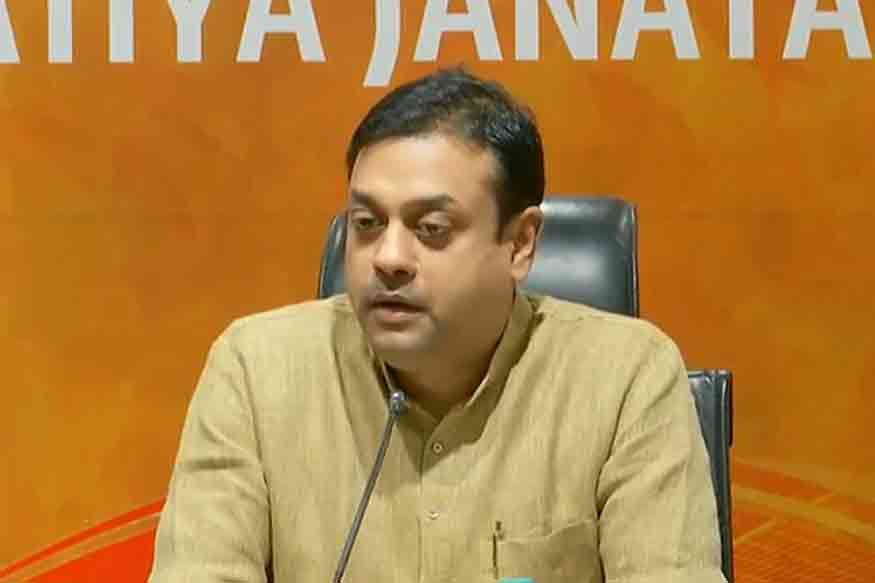 BJP leader Sambit Patra
New delhi: The BJP hit back at Rahul Gandhi, saying he cannot launch his career by alleging scam in the Rafale deal and jeered at the Congress chief for sounding like a "broken record" by repeating same set of allegations over this issue as well as demonetisation.
BJP spokesperson Sambit Patra said Gandhi continues to repeat same charges "like a parrot" but people have rejected him as well his party time and again. It is the Congress that has been involved in "A to Z" of corruption, he added, naming scams in an alphabetical order.
He cited the BJP's massive win in the the Uttar Pradesh assembly poll, which was held in February-March last year following demonetisation in November 2016, and subsequent elections to claim people's support to the measure.
At a press conference, he alleged that the Gandhi family has been crying "tears of blood" over the move to declare Rs 500 and Rs 1000 currency notes invalid because the money it had "looted" from people and kept in its residence turned into worthless papers overnight.
Despite people's rejection of his charges, Gandhi continues to have same scriptwriter, he said.
Gandhi is a "non-serious political player" who has nothing new to offer and has been parroting the same charges, Patra said of the Congress president's press conference in which he had launched a sharp attack on Prime Minister Narendra Modi.
It was like a "parrot pattern press conference", repeating the same allegations, Patra said.
To Gandhi's allegation that the Modi government worked to benefit 15 industrialists, he said the Congress leader should answer as to how many of them turned richer after it came to power in 2014.
On the issue of Rafale fighter aircraft deal, Patra mocked Gandhi for quoting different prices at different places and asked him to "memorise his lines at home" before making allegations.
"Look at his maturity, though, he has aspirations to be prime minister," the BJP leader said.
Top BJP leaders Arun Jaitley and Ravi Shankar Prasad have given figures to say that the deal negotiated by the Modi government was nine per cent cheaper than the UPA's one while fully loaded version of the aircraft is 20 per cent cheaper, he said.
Patra, however, insisted that the UPA had not finalised its deal. Asked if the alleged UTI scam he cited was different from the one that had happened under the BJP-led government at the Centre when Atal Bihari Vajpayee was the prime minister, Patra claimed that all scams are invariably linked to the Congress.
To Gandhi's charge that the Modi government had destroyed economy, he said India was counted among fragile five when the Congress was in power but is now seen as a "growth engine" of the world economy and is among the "fabulous few".
On the Gandhi's charge of increasing non-performing assets, he cited Modi's response to this in Parliament in which the prime minister had said that a total of Rs 18 lakh crore of loan was given in 60 years but over Rs 52 lakh crore of loan was given during the 2009-14 period when the Congress was in power.
It was like a "phone banking system" as loans were sanctioned after likes of Congress leaders P Chidambaram and Sonia Gandhi would make calls, Patra alleged.
Demonetisation also led to rise in income tax collection, closure of over 3 lakh shell companies with over 18 lakh bank accounts coming under scrutiny, he claimed.
Get the best of News18 delivered to your inbox - subscribe to News18 Daybreak. Follow News18.com on Twitter, Instagram, Facebook, Telegram, TikTok and on YouTube, and stay in the know with what's happening in the world around you – in real time.
| Edited by: Naqshib Nisar
Read full article