GET Stock

Quotes


Cong Denies Inside Hand in Twitter Hack, BJP Asks Was It 'SPG Protected'
Rahul Gandhi himself has already raised doubts about digital security in the country.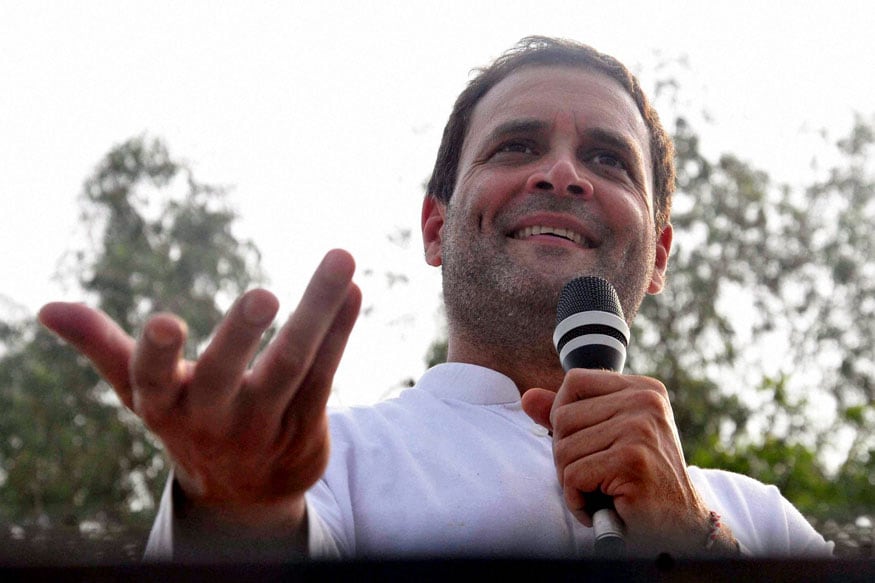 File image of Vice-President Rahul Gandhi. (Photo Credit: PTI)
New Delhi: THE Congress has vehemently denied reports that the hacking of Rahul Gandhi's Twitter account was an insider job and said that it should "open the eyes of Modiji" towards the vulnerability of digital platforms in India.
The BJP meanwhile sought to downplay the hacking of the Twitter account of the main Opposition party's national vice-president by saying no one took the Congress party or Rahul seriously.
"Is Rahul Gandhi's Twitter account SPG protected?" quipped Rajyavardhan Rathore, Minister of state for information and broadcasting, when News18 asked for his comment on the incident.
Earlier, sources in the Congress party had said they suspected a disgruntled employee's hands behind the embarrassing multiple hackings. Rahul's official handle @OfficeOfRG was hacked on Thursday morning as well as the official account of the party @INCIndia. This is the second time in less than 24 hours that Rahul's account has been hacked.
"There are no disgruntled employees and it's not an insider job. Moreover, the posts were retweeted by Bhakts," spokesperson Randeep Surjewala said.
"First @OfficeOfRG & now @INCIndia hacked by lumpen fascists. Free speech & right to disagree in India is under attack by licensed trolls. Such despotic and vulgar attempts reflect the extremities of an intolerant culture that resorts to abuse when cornered and left answer less. Indian National Congress has fought such hatred & animosity with Gandhian compassion & tolerance," he said in a series of tweets.
Telecom Minister Ravi Shankar Prasad has sought a report on Rahul's Twitter activity over the last one week and said the Centre will find out how the account got hacked.
Meanwhile, after the account was restored today morning, Rahul sent out a tweet where he said, "To every one of you haters out there. I love all of you. You're beautiful. Your hatred just doesn't let you see it yet."
The Congress party now plans to use the hacking as a tool to hit the government with saying the whole digitisation drive of the Narendra Modi government that has been put on the fast track with post demonetization has exposed the country's inability to handle threats to digital security. If even the handle of a top Opposition leader is not safe from hackers, what's the hope for the common citizen moving to the online world for all kind of transactions, they ask.
"There are big international crimes which have been committed by hackers and this is a concern," said party leader Kapil Sibal.
Rahul Gandhi himself has already raised doubts about digital security in the country.
Countering Rahul's claim, BJP leader Subramanian Swamy said: "Rahul has angered a lot of people. This could have been done from someone on the inside."
Earlier, the hacker had sent out a series of tweets threatening to dump party's internal emails into the public domain.
Also Watch
| Edited by: Smrithin Satishan
Read full article