Raipur Collector Resigns, BJP Likely to Project Him as Young OBC Face in Chhattisgarh Polls
The decision of the BJP to induct the young bureaucrat into the party is believed to be an experiment as it has failed to nurture any prominent OBC face, despite being in power for the past fifteen years.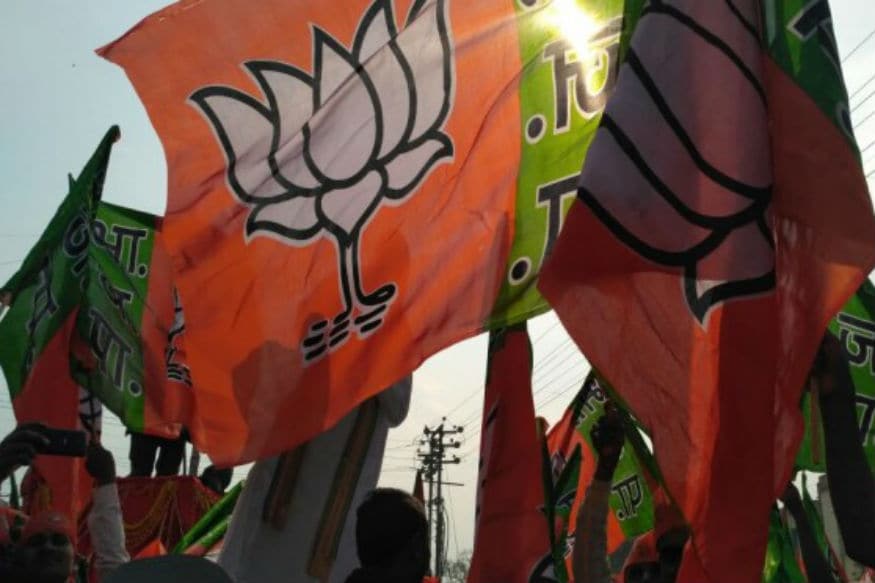 Representative image.
Raipur: The Bharatiya Janata Party is likely to induct Raipur district collector into the party as its young OBC face after he resigned from service.
Om Prakash Choudhary, the 2005-batch Indian Administrative Service (IAS) officer, had submitted his resignation letter to the Personnel and Training department, which was accepted on Saturday.
The young bureaucrat is known to be of one the most innovative and hardworking IAS officers of Chhattisgarh, who has been credited for bringing transformation in education in the naxal-affected Dantewada district.
According reports, Choudhary is set to join the BJP and contest the upcoming assembly polls from Raipur's Kharsiya seat, which is his native area and a Congress bastion. Political observers claim that the BJP could well field him in the 2019 Lok Sabha elections.
Umesh Patel, son of former state Congress chief Nand Kumar Patel, who was killed in Jhiram valley naxal attack in Darbha region of Bastar ahead of 2013 assembly polls, is the incumbent Congress MLA from Kharsiya.
The decision of the BJP to induct Choudhary into the party is believed to be an experiment as it has failed to nurture any prominent OBC face, despite being in power for the past fifteen years.
OBC comprises over 50% vote bank in Chhattisgarh and the opposition Congress is already promoting other backward class leaders on various party platforms in the state. Therefore, the BJP's move is touted as a strategy to counter the Congress.
The BJP has been trying to consolidate their support base among the tribals ever since it came to power in 2003. Thus, with Choudhary's induction it is expected to expand its base.
The BJP's move reminiscent of the Congress' strategy of roping in then Indore collector Ajit Jogi in 1980s in order to woo tribal and Satnami voters in undivided Madhya Pradesh during the tenure of then Prime Minister Rajiv Gandhi.
Jogi not only materialised Congress plans efficiently, but also went on to become Chhattisgarh's first Chief Minister.
However in 2016, Jogi had snapped ties with the Congress and is now emerging as the third front by floating his own political outfit — Janata Congress Chhattisgarh.
Choudhary belongs to Patel's Aghariya community, a dominant OBC community in Raigarh, and he may dent the traditional Congress vote bank if the saffron party decides to field him from the seat.
Party insiders claim that he was supposed to accept party membership during Amit Shah's Raipur rally on August 22, which was eventually cancelled following the demise of former PM Atal Bihari Vajpayee.
The blue-eyed boy of Chief Minister Raman Singh, Chaudhary is believed to have shunned civil services following the former's persistent persuasion.
The 35-year-old young bureaucrat officer was felicitated by the Prime Minister with Award for Excellence in Public Administration for the year 2011-12 for his contribution in development of Naxal-affected areas through education.
He has also been accredited for 24X7 community learning centre, the first of its kind in the state capital.
Choudhary's was born to a school teacher father who died when he was only 8-years-old and a homemaker mother who raised her three children. He cleared the civil services exam at a young age of 22 in his first attempt.
BJP sources said the ruling party has been looking for a suitable candidate for the assembly seat.
"As of now, there is no confirmation from the party's top leadership (about Chaudhary's joining the BJP) and if anything would be there, it will be all clear soon," said state BJP general secretary Santosh Pandey.
However, Congress is seemingly not impressed with his proposed entry into the BJP. Dubbing Choudhary as an "RSS agent", general secretary Shailesh Nitin Trivedi said, "Aided by the poor, farmers and strength of our workers, we would show these officers their true place in Chhattisgarh.
Trivedi further accused Choudhary of supporting the BJP as a bureaucrat and working at the behest of the ruling party.
However, considering the influence Ajit Jogi has managed to cast on the tribal-dominated state, it would be interesting to see how the political graph of Choudhary shapes up in future.​
Get the best of News18 delivered to your inbox - subscribe to News18 Daybreak. Follow News18.com on Twitter, Instagram, Facebook, Telegram, TikTok and on YouTube, and stay in the know with what's happening in the world around you – in real time.
| Edited by: Ahona Sengupta
Read full article