Amid Reports of Infighting in Congress in Bikaner, Amit Shah's Rally Bolsters BJP
The BJP has won Bikaner East and West seats for the past two Assembly elections and is fielding two-time incumbent candidates from both constituencies: Joshi from West and Siddhi Kumari from East.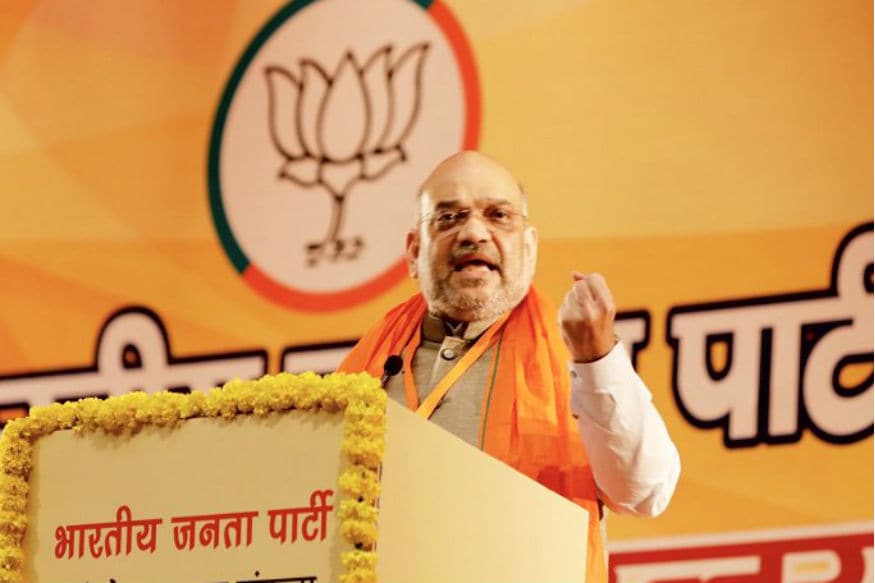 File photo of BJP president Amit Shah.
Jaipur:
For the Congress, trouble has been brewing in Bikaner. Capitalising on the infighting in the Congress ranks in Bikaner East and Bikaner West, BJP president Amit Shah conducted a road show in the region on Tuesday giving the BJP an edge.
In its first list of candidates released on November 15, the Congress dropped BD Kalla, a long-standing party candidate and former MLA from the region who had lost Bikaner West seat to BJP's Gopal Krishna Joshi in 2008 and 2013 elections. In his place, Congress accommodated Kanhaiya Lal Jhanwar, who had won from Nokha constituency in Bikaner district in 2008 as an independent.
Jhanwar was given a ticket from Bikaner East and Yashpal Gehlot, Congress president for Bikaner district, was fielded from Bikaner West. In its third list of candidates, however, Congress brought back Kalla in place of Jhanwar. The party shifted Gehlot to Bikaner East and Kalla was given a ticket from Bikaner West.
Curiously, Rameshwar Dudi, leader of opposition in the Rajasthan Assembly, protested the decision to drop Jhanwar. Dudi threatened to withdraw his candidature from Nokha — the same constituency where Jhanwar had beaten him in 2008 — if Jhanwar's candidature was not reinstated. The Congress relented and Gehlot was sacrificed for Jhanwar from Bikaner East; Kalla was retained from West.
The infighting and political oscillation in the two constituencies indicate instability and timidity in the Congress camp from Bikaner, political experts say. Shah's roadshow, seen from that lens, suggests a stronger BJP in the region.
"Bikaner is a major city in North Rajasthan. It is far from the state capital and hence the border and North region is covered," said Narayan Bareth, former journalist, over Shah's decision to hold a rally in the city. "The BJP always try (to do a rally) in regions where there is infighting in the Congress. It is easier for them to sway a group in their favour or take advantage of the uncertainty," Bareth added.
The BJP has won Bikaner East and West seats for the past two Assembly elections and is fielding two-time incumbent candidates from both constituencies: Joshi from West and Siddhi Kumari from East. The Congress was looking stronger this time around, but Bareth feels the infighting is bound to harm their prospects in Bikaner.
Union Minister of State and BJP MP from Bikaner Arjun Meghwal shared the sentiment. "The BJP has an upper hand in both the seats in Bikaner city," he told News18.
Meghwal, who is also the BJP co-convenor of Rajasthan Election Management Committee, said Shah's programme in Bikaner was pre-planned and not influenced by Congress' troubles. "Bikaner is close to the state border. It is a historic city. It was decided early on that the roadshow would begin here," he said.
According to Meghwal, Shah's roadshow has infused energy in the BJP workers in Bikaner and will be crucial in swaying the region in BJP's favour.
The Congress disagreed and maintained that they were strong in the region. Kalla refused to comment on the ticket controversy, but said the Congress was stronger than ever in Bikaner and poised to win all the seven constituencies in the district. "Amit Shah's roadshow was a flop. You can ask anyone. When Rahul Gandhi had come here, 3 lakh people attended. There weren't even 10,000 at Shah's roadshow," Kalla told News18. The former MLA said party cadres were working together and campaigning had been strong in the region.
State party president Sachin Pilot remained confident about the Congress' prospects in Bikaner as well, even though BJP holds four of the seven constituencies in the district. "We will win all Bikaner seats," said Pilot on the sidelines of his press conference in Jaipur on Thursday. "This last-minute propaganda by Amit Shah ji and his roadshow will have zero impact," he added.
| Edited by: Ashutosh Tripathi
Read full article
Countdown To
Elections Results
To Assembly Elections 2018 Results