Rapes of Minor Girls Increased by 249% in MP: Kamal Nath Corners CM Shivraj on Women Safety Ahead of Polls
MP Congress chief Kamal Nath on Monday said a total of 17,986 minor girls were sexually assaulted during the tenure of Shivraj Singh Chouhan.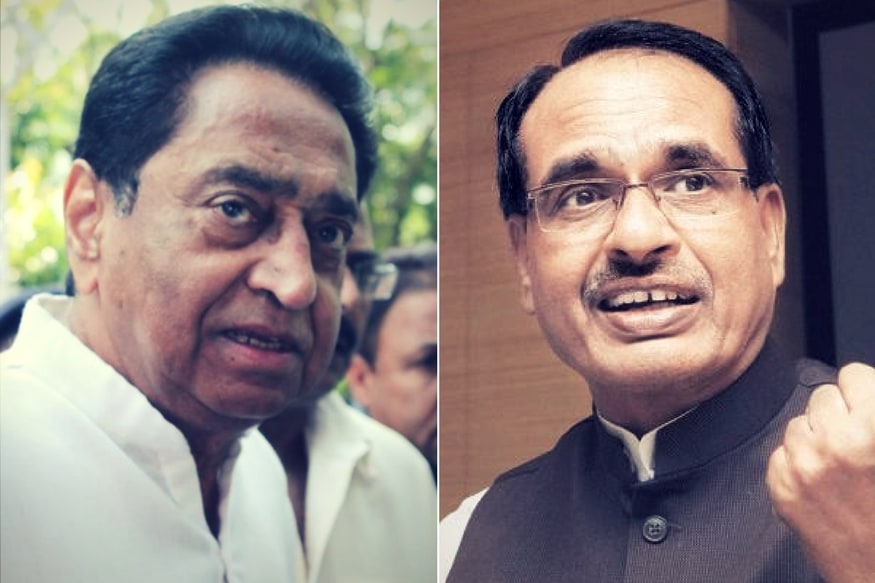 File photo of Kamal Nath and Shivraj Singh Chouhan.
Bhopal: Madhya Pradesh Congress chief Kamal Nath, who has promised to "expose" chief minister Shivraj Singh Chouhan through 40 questions ahead of the Assembly elections, on Monday launched a scathing attack on Chouhan, alleging a serious surge crimes against women in MP since 2003.
"Under the BJP rule, rape cases of minor girls have risen by 249 per cent. In 2004, as many as 710 cases of rapes were reported in MP and 2,479 such cases were reported in 2016," Nath claimed in one of his tweets on Monday, adding that 17,986 minor girls were assaulted sexually during the tenure of Chouhan.
"Over 25,000 women have been abducted and 46,317 rape cases have been reported in MP between 2004 and 2016," Nath alleged. In the 13-year rule of CM Chouhan, 2,41,535 women have been subjected to various crimes, claimed the Congress president, adding that crimes against women have surged by 74.99 per cent from 2004 to 2016.
Attributing the findings to National Crime Record Bureau (NCRB) report of Ministry of Home Affairs, Auditor Genera report and NFHS-4, Nath said the women of Madhya do not enjoy a safe environment as over 27,000 women ended their lives between 2004-2016 due to harassment, financial troubles and depression. Over 93,000 females suffered molestation in MP in this period, he added.
Convictions in crimes against women, too, are at an all-time low, Nath said, highlighting the 6,733 cases that are pending before various courts in MP since 2004 and atrocities on women have increased by 1,168 per cent. He said there are 85, 383 cases pending in courts since 2016.
He also blamed the Chouhan government pf poor prosecution, which, he said, led to only 27.8 per cent criminals getting punished in cases related to crimes against women. The MP government, Nath said, has allotted Rs 27,590 crore for Women and Child Development since 2004-05, but Rs 5,402 crore still remains unused.
Read full article
Countdown To
Elections Results
To Assembly Elections 2018 Results