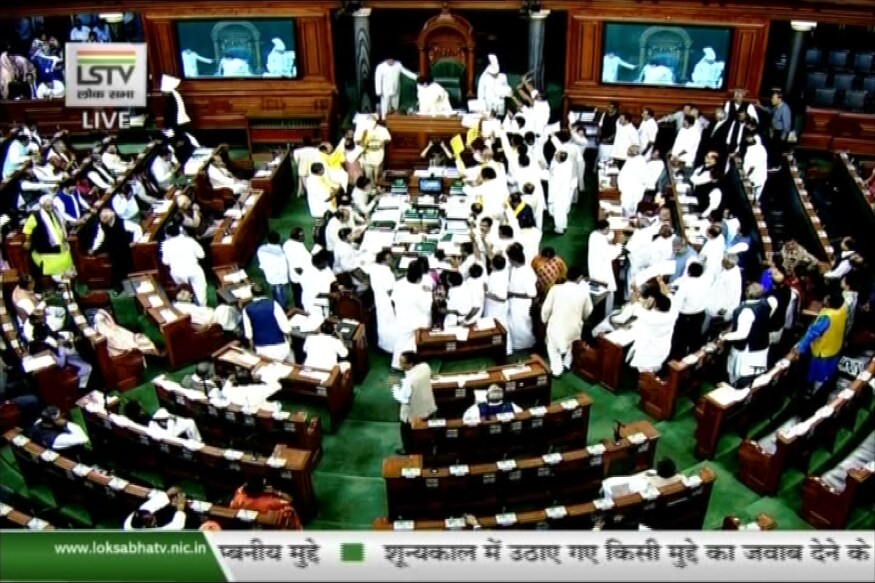 Seen here is the Lok Sabha in session.

The move is likely to invoke strong reactions from Dalit intellectuals and opposition parties such as the Mayawati-led Bahujan Samaj Party, Akhilesh Yadav's Samajwadi Party and the Left parties.

Reacting to the development, the Congress called it an election gimmick, with senior leader Abhishek Manu Singhvi asking the Narendra Modi government why they thought of the move just "3 months before model code (of conduct)".

RJD's Tejashwi Yadav said reservation was not to improve financial condition but for representation of socially backward people. "If the financial condition was to be improved, Prime Minister Narendra Modi should have given Rs 15 lakh and jobs," he said.

The NCP, too, said the limit for economically weaker was "not for the poor". "If the government really wants to give reservation to the poor, it should show this resolve. This question won't be solved without constitutional amendment," the party said.




17 Nov, 2019 |

Afghanistan and West Indies in India

AFG
vs
WI
156/8

20.0 overs

127/7

20.0 overs

Afghanistan beat West Indies by 29 runs

16 Nov, 2019 |

Afghanistan and West Indies in India

AFG
vs
WI
147/7

20.0 overs

106/8

20.0 overs

Afghanistan beat West Indies by 41 runs

14 Nov, 2019 |

Afghanistan and West Indies in India

WI
vs
AFG
164/5

20.0 overs

134/9

20.0 overs

West Indies beat Afghanistan by 30 runs

14 - 16 Nov, 2019 |

Bangladesh in India

BAN
vs
IND
150/10

58.3 overs

493/6

114.0 overs

India beat Bangladesh by an innings and 130 runs

11 Nov, 2019 |

Afghanistan and West Indies in India

AFG
vs
WI
249/7

50.0 overs

253/5

48.4 overs

West Indies beat Afghanistan by 5 wickets