RLD President Ajit Singh Says Won't Contest Elections, Changes Mind Hours Later
Pushed to the sidelines of politics after his party won no seat in the 2014 Lok Sabha elections and fared badly in the 2017 Uttar Pradesh Assembly elections, Ajit Singh said his party would be an integral part of the grand alliance being tailored by the SP and the BSP.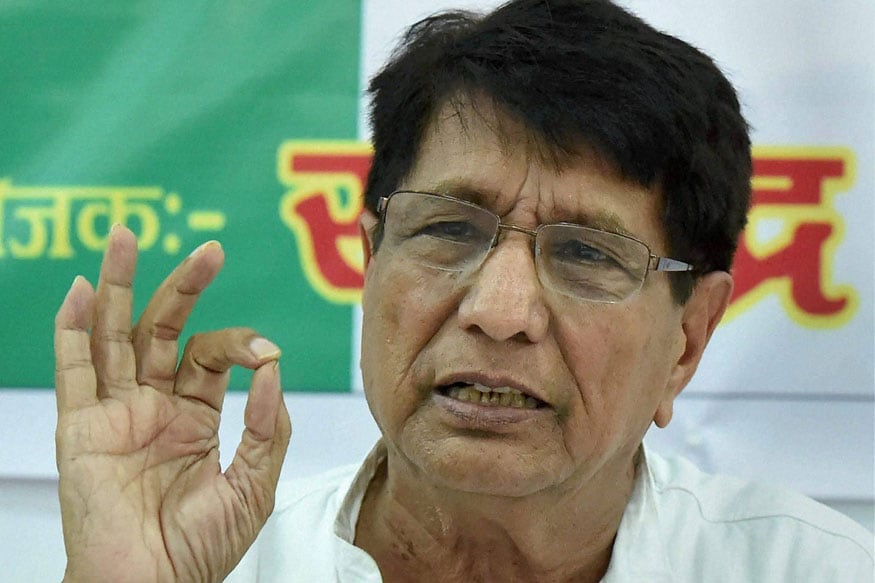 File photo of Rashtriya Lok Dal chief Ajit Singh. (PTI)
Baghpat (UP): Rashtriya Lok Dal chief Ajit Singh on Tuesday laughed off a suggestion that he will contest the 2019 election, but appeared to change his mind just hours later.
Asked about the 2019 Lok Sabha elections, the RLD chief told a group of reporters that he wasn't up for it. I am now 80 years old. Is it necessary to fight elections? he joked in Hindi.
The reply, caught on tape, was in a lighter vein. But it created a mild flutter when a TV channel began running the story. When PTI telephoned Singh hours later, he denied that he had ruled himself out.
"It is the prerogative of the media to publish or broadcast anything. I had never said that I will not contest the elections, he said.
Singh said he was asked from he would contest the polls. He claimed he had said that the elections were still a year away and nothing had been finalised.
The RLD chief told PTI that election-related talk will take place when the polls are near.
Ajit Singh termed a `mahagathbandhan' (a mega alliance of opposition parties) as the need of the hour, saying that if any party contests the next election on its own, it will be wiped out.
He also dismissed the possibility of the RLD forging an alliance with the BJP.
"The RLD will contest the Lok Sabha polls while being a part of the 'mahagathbandhan'. The breeze of change has started flowing and in the 2019 Lok Sabha elections, the BJP will be wiped out, he said.
He said the RSS was ruling the country and not the Bharatiya Janata Party.
Singh accused the BJP of indulging in politics of hate, dividing society in terms of Hindus and Muslims and also creating divisions among the Hindus on caste lines.
In the recent no-confidence motion, it was the defeat of the Prime Minister and not the Opposition, he said on the no-trust vote won in the Lok Sabha by the Narendra Modi-led government.
He claimed that Congress president Rahul Gandhi was successful in sending out a message that his party believes in the politics of love, while the BJP does politics of hate.
"The strengthening of Hindu-Muslim brotherhood which we had started in Muzaffarnagar, resulted in the victory of the joint opposition candidate Tabassum Begum in the Kairana Lok Sabha bypolls," Singh said, referring to the win scored by an RLD candidate in Uttar Pradesh.
Read full article