Rohingya Debate: We're Losing Our Culture and Land to Immigrants, Says Himanta Biswa Sarma
Our experience in the Northeast with immigrants has been very bad. Over 30% people are immigrants and as a result the indigenous people are fast losing their identity, said Himanta Biswa Sarma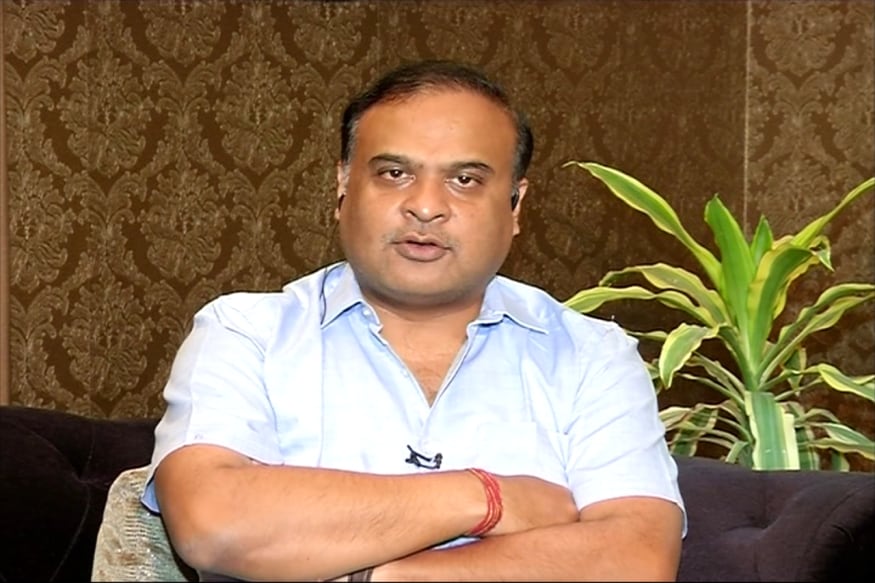 TV grab of Assam Finance Minister Himanta Biswa Sarma.
New Delhi: As the debate on whether to Rohingya refugees rages in the country, Assam Finance Minister Himanta Biswa Sarma has weighed in, saying the Northeast experience with immigrants has been "very bad". Speaking to CNN-News18, Sarma, who jumped ship from the Congress to the BJP in 2015, also took on Rahul Gandhi for his comments on dynastic politics.
Edited excerpts:
Is it a good idea to give asylum to Rohingyas?
Our experience in the Northeast with immigrants has been very bad. Over 30% people are immigrants and as a result the indigenous people are fast losing their identity. We are fast losing our culture, we are losing our land. Our monasteries and temples have been encroached upon. We are in very serious trouble when it comes to immigration. So, drawing from my experience in the Northeast, I don't think any more people should be given asylum or refugee status in India.
Are they really a threat to national security? If yes, how?
We have to believe the Government of India because it is privy to all information. When the Government of India has on oath submitted before the Supreme Court that they (immigrants) pose a threat to national security, I think we should believe in that. And ultimately the issue will be decided by the honourable Supreme Court. I think we should wait for the final verdict.
The United Nations has said that India should be more "responsible" in the matter and "show some heart". How do you look at this kind of international pressure building on India?
I think the UN Human Rights Commission and the Security Council should come to the Northeast and see how a community is losing its identity because of our large heart. We are losing our culture. I think nobody will be that generous at the cost of our national security and national identity. So we should help Rohingya in Myanmar and in Bangladesh, but I think we should not invite them or give them refugee status in Assam or anywhere else in India.
Do you think absence of documentation is a problem? Out of 40,000 Rohingya, there are just 15,000 who have proper documents.
I can't really say what the problem is here, but I can say from my experience that today in Assam and the rest of Northeast, our indigenous people are losing their identity because of the immigrants. So the Government of India should be very careful. What Northeast is facing today, the rest of India shouldn't face tomorrow.
It's being said that there is some kind of resurgence of the Congress given the kind of reaction Rahul Gandhi's speeches in Berkeley and Princeton got. Given that you quit the Congress just two years ago protesting against dynasty politics, are you seeing a new Rahul Gandhi? Rahul 3.0 or 4.0 perhaps?
I don't know if Rahul Gandhi is proposing to contest the next elections from Berkeley or Princeton. But there is no traction (for his speeches) back home. I think if there's an election today, after the Berkeley and Princeton speeches, he'd lose badly. People on the ground haven't heard his speech and, basically, whoever has heard his speech, is disgusted with the way he defamed our country. He said our country's politics is based on dynastic rule. With his comment, he lost whatever goodwill the Congress might have had. I think this US tour will backfire on him like anything.
Are you seeing any kind of change?
No, no. I think he has become more arrogant. How can a person say that India is ruled by dynasts. I have seen Rahul Gandhi. That defeat (in 2014) should have made him polite, made him humble, but it has made him more arrogant. This is a speech by an arrogant prince.
Are the caste Assamese opposing the BJP's saffron drive on Deen Dayal Upadhyay's legacy in Assam?
I think Deen Dayal is a part of the legacy of India. And our Assamese people are very much a part of India. There are few Left liberals who don't like the way the BJP is expanding its base in the Northeast. We will overcome this.
Read full article
Countdown To
Elections Results
To Assembly Elections 2018 Results