Rule of Caesar's Wife Applies to EC, Says DMK on Gujarat Poll Dates Row
DMK Working President MK Stalin said his party had often highlighted the "one-sided approach" of the Election Commission.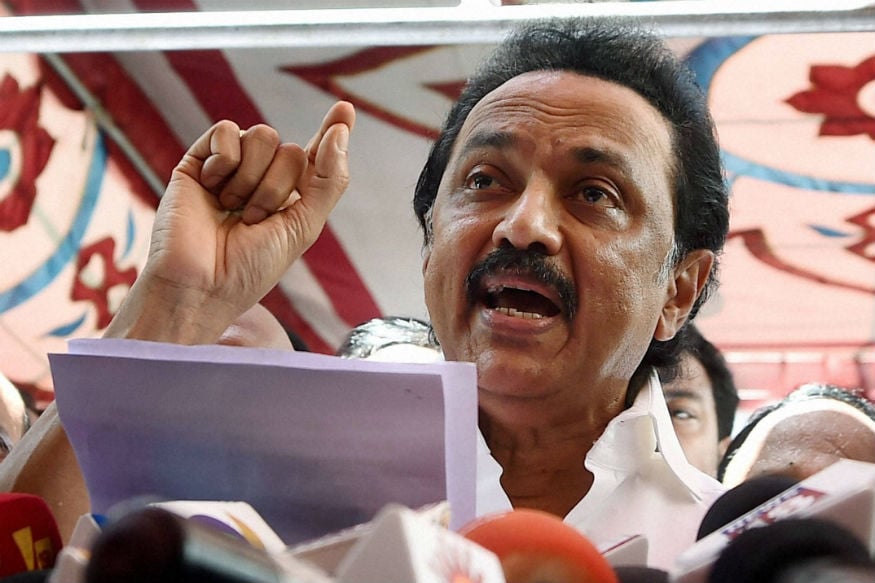 File photo of DMK working president M K Stalin. (PTI/File)
Chennai: The DMK on Sunday joined ally Congress in criticising the Election Commission for not announcing Gujarat's election schedule, saying it should work with the principle "Caesar's wife must be above suspicion".
The Election Commission had on October 12 announced that polling for the assembly elections in Himachal Pradesh would take place on November 9, but did not announce it for Gujarat.
"Many political leaders have pointed out that the EC has now presented an opportunity to Prime Minister Narendra Modi to attend various events in Gujarat and announce new schemes by delaying the announcement of the poll dates as there would be no model code of conduct," DMK working president MK Stalin said.
He said that his party had often highlighted what he termed as the "one-sided" approach of the poll body.
"We are duty bound to point out that such allegations against the EC, which has to work by the principle Caesar's wife must be above suspicion, will malign its autonomous functioning," Stalin said in a letter to party workers on a day when Modi is in Gujarat to launch various initiatives.
Recently, senior Congress leader and former Union minister P Chidambaram had criticised the EC, saying that by not announcing the Gujarat poll schedule, it had "authorised" Modi to declare the dates at his last rally, after all "freebies" for the state were doled out.
The EC, after announcing the poll date for Himachal Pradesh, had said that the elections in the western state would be held before December 18.
On Tamil Nadu Dairy Development Minister KT Rajenthira Balaji's remark that "nobody can shake" the AIADMK as long as Modi "supports the party", the DMK leader claimed that the "confessional statement" proved "whom that party and the government were dependent upon."
Questioning Chief Minister K Palaniswami's repeated assertions that his government was maintaining cordial relations with the Centre for the state's benefit, Stalin asked if it had helped Tamil Nadu get an exemption fron the NEET.
"Did that help in getting the Cauvery Management Board constituted. Did it help in addressing farmers' issues. Did it help in safeguarding traders and people from GST," he asked.
Hitting out at AIADMK's criticism of family politics in the DMK, Stalin said he himself had risen through the ranks.
| Edited by: Nitya Thirumalai
Read full article