GET Stock

Quotes


News18
»
Cricketnext
1-min read
Sachin Tendulkar Attends Parliament Days After Row on Absentee MPs
Nominated MP Sachin Tendulkar, who has attended a total of 23 sittings, was in the Rajya Sabha for an hour on Thursday.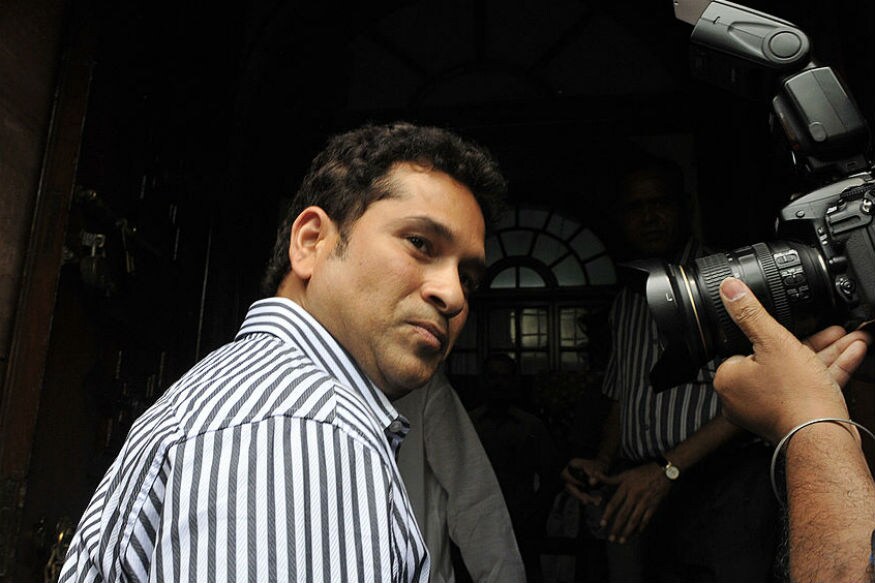 File photo of Sachin Tendulkar in Parliament complex. (Vipin Kumar via Getty Images)
New Delhi:
Sachin Tendulkar made a rare appearance in the Rajya Sabha on Thursday that took many by surprise.
This comes just days after the government was left red-faced as the empty Treasury Benches meant the Opposition managed to drop a crucial clause from the Constitutional Amendment Bill on the National Commission for Backward Classes.
Both Prime Minister Narendra Modi and BJP chief Amit Shah had pulled up the absentee MPs. But it's celebrities like Sachin and actress Rekha who have been in the eye of the storm. They are nominated under special categories but are rarely seen in Parliament.
As per the latest Parliament attendance record, Sachin has attended 23 sittings, while Rekha has been present in only 18. On Thursday, the master blaster attended the House for around an hour.
Recently, Samajwadi Party leader Naresh Agarwal, supported by a few other MPs, had raised the issue of absentee MPs. He asked why such celebrities should be nominated to Rajya Sabha when they don't even bother to attend.
In fact, Sachin and Rekha have never raised any issue nor asked any question in Rajya Sabha till now.
Agarwal had, in fact, told the Chairman then that both these celebrities should resign if they were not interested in attending Parliament.
There have been some resolutions from a few members to do away with the provision of nominating celebrities and giving it to deserving people.
As per the Constitution, the government has the right to nominate members for their contribution to art, social service. However, these Rajya Sabha members don't enjoy all the rights that elected members do.
Also Watch
| Edited by: Nitya Thirumalai
Read full article