Shashi Tharoor Knocks on UN's Door for Kerala Flood Relief, Ignites Controversy
The entire issue saw a twist when CMO Kerala said that Tharoor had not gone there as their representative and was not the envoy for the government, say sources.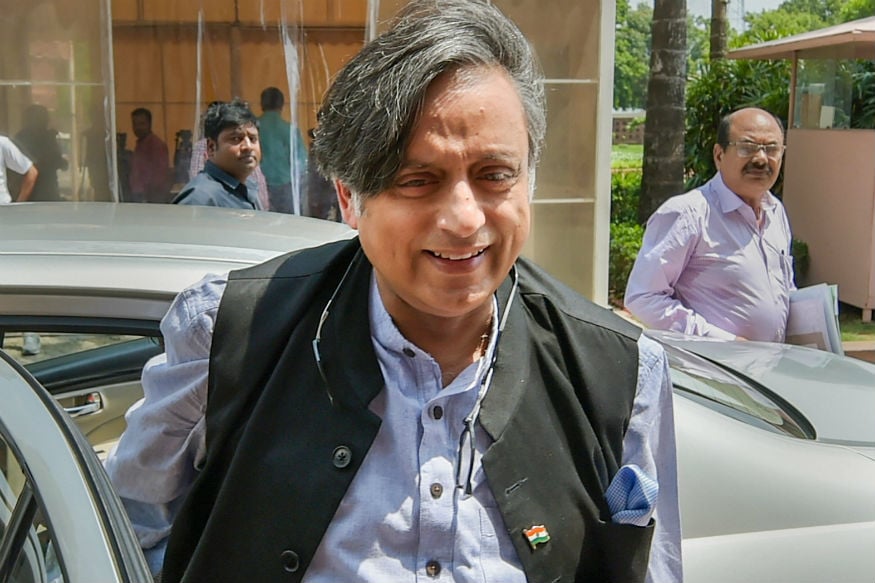 A parliamentary committee headed by Congress MP Shashi Tharoor in 2016 had backed lateral entry, expressing concern at the size of the foreign services.
New Delhi: Even as Congress MP Shashi Tharoor claimed that he is an emissary of the Kerala government and is in Geneva to seek help from the United Nations for the flood ravaged Kerala, the Kerala government has denied the same.
Tharoor tweeted to say that he was happy to meet officials there to find ways in which international agencies like the UN, WHO could help the flood affected in his home state of Kerala.
He also said that chief minister's office and he were working in coordination and he would speak to CM soon to update him.
Landed in Geneva to meet w/ @UN & international humanitarian agencies for consultations on #KeralaFloods. While seeking help is the prerogative of the Govt of India, i am here, in close consultation w/ @CMOKerala @vijayanpinarayi, to explore what help could be possible if sought

— Shashi Tharoor (@ShashiTharoor) August 20, 2018
But the entire issue saw a twist when CMO Kerala said he had not gone there as their representative and was not the envoy for the government, say sources.
The opposition is up in arms. The BJP has accused Tharoor of not being serious. Sources close to Tharoor say his constituency is not flood affected and he did what he could. He has no executive authority to take decisions, so he is doing his best and using his past connections with the UN to help his flood battered state.
More controversy is likely to follow. Congress president Rahul Gandhi is scheduled to address events in Germany and UK as part of his NRI outreach.
Sources say Shashi Tharoor is expected to be there and this could further give ammunition to the BJP to ask why Tharoor couldn't cancel his visit.
Congress sources say "Shashi Tharoor is responsible and he using his past connection with the UN to seek help for the state. There is nothing wrong with this".
The massive floods in Kerala have been declared a calamity of severe nature, the Home Ministry had declared.
At least 216 people have lost their lives in the rains, floods and landslides in the state where over 7.24 lakh displaced people have been sheltered in 5,645 relief camps since August 8.
Kerala now enters a critical phase and is staring at a possible health epidemic. The WHO is a useful agency for this, but central government permission is also required so is clearance from the state government.
Get the best of News18 delivered to your inbox - subscribe to News18 Daybreak. Follow News18.com on Twitter, Instagram, Facebook, Telegram, TikTok and on YouTube, and stay in the know with what's happening in the world around you – in real time.
| Edited by: Ashutosh Tripathi
Read full article