Shiv Sena Will Not 'Beg' For Cabinet Berth: Thackeray
Shiv Sena President Uddhav Thackery declared that his party would not "beg" for a cabinet berths and whatever comes, it should be with respect.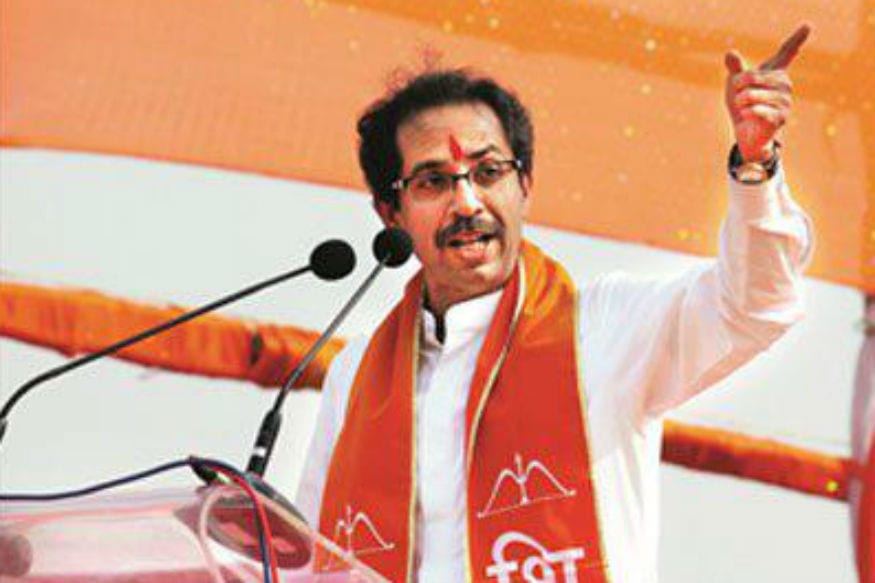 File photo of Shiv Sena chief Uddhav Thackeray.
Mumbai: Apparently peeved over the cold shoulder given by ally BJP in Tuesday's union cabinet expansion, Shiv Sena President Uddhav Thackeray declared his party would not "beg" for cabinet berths.
"We are a dignified party with self respect. Whatever comes, it should be with respect. We shall not beg for anything," Thackeray told media persons, while confirming that there has been no discussion with the BJP leadership on the union cabinet rejig.
He said berths in the union cabinet was a "secondary issue" for the party, and he would air his views even if the discussions were held.
"We shall not stand before anybody's doors laachaar (helpless)," Thackeray asserted.
At present, only Anant Geete from the Shiv Sena is a union cabinet minister and the party was hopeful of at least one more cabinet berth and one minister of state with independent charge.
In Tuesday's expansion, Republican Party of India, President Ramdas Athawale is likely to be inducted as a cabinet minister from among the BJP's allies in Maharashtra.
Athawale was elected to then Rajya Sabha with the BJP's support from Maharashtra.
Get the best of News18 delivered to your inbox - subscribe to News18 Daybreak. Follow News18.com on Twitter, Instagram, Facebook, Telegram, TikTok and on YouTube, and stay in the know with what's happening in the world around you – in real time.
Read full article