Despite Loss, Shivraj Singh Chouhan to Embark on 'Aabhar Yatra' With Eye on 2019
It is widely believed that Chouhan could be inducted into union cabinet so as to prepare him for the 2019 Lok Sabha elections.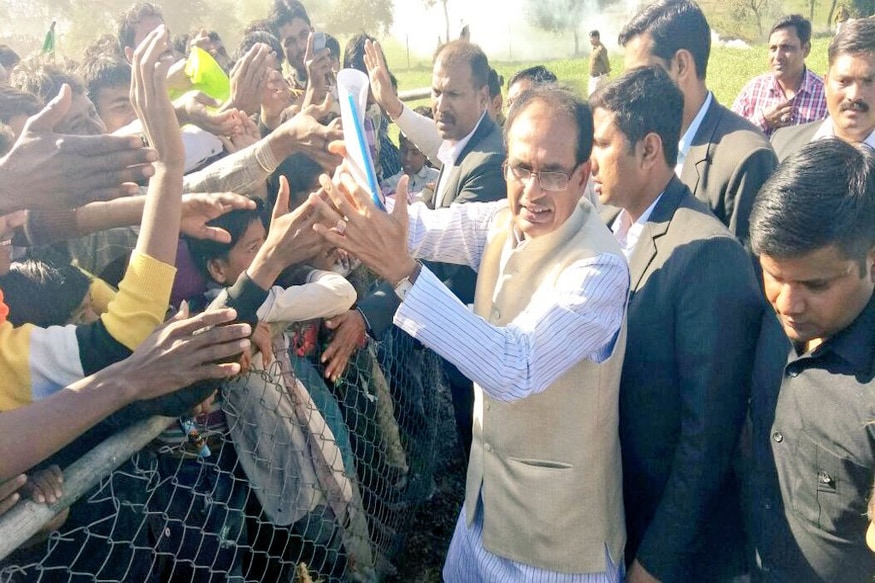 File photo of Shivraj Singh Chouhan.
Bhopal: After losing out narrowly to the Congress in the just concluded assembly polls, Shivraj Singh Chouhan has decided to embark on an "aabhar yatra" to thank the electorate for having supported him all through. The yatra assumes significance when seen in the context of upcoming general polls.
The Congress fell two short of the simple majority mark, 116 seats, in the 230-member Assembly. The BJP was close behind with 109 seats.
The BJP, however, edged ahead of the Congress in the vote share by a slender margin. It got 41 per cent of the total votes polled, while the Congress got 40.9 per cent.
Despite winning, the Congress can't seem to decide who will be its chief minister in the state. Kamal Nath, veteran leader and Madhya Pradesh Congress president, and Jyotiraditya Scindia, popular young face and the pradesh campaign chief, are locked in a contest as to who will be the CM.
Chouhan's yatra holds significance on two accounts. First, the Lok Sabha elections are around and Chouhan wants to invest his energy in ensuring a impressive result from Madhya Pradesh.
Second, through the 'aabhar yatra (Thanks Giving journey), Chouhan wants to keep himself politically relevant sensing that it was not his personal defeat in Assembly polls and gave the Congress a tough fight.
The yatra, through road, would cover all the 52 districts of Madhya Pradesh. The party is yet to announce any date for commencement of the yatra but it could well be undertaken in January.
Known for undertaking yatras, Chouhan has earned himself the distinction of being known as "Panv-Panv wale bhaiya (one who always remains on foot). Also, in the run up to assembly polls, Chouhan had taken out Namami Narmade Narmada Parikrama, Jan Ashirwad Yatra and Janadesh (seeking mandate) yatra.
On Wednesday, the Budni MLA when asked whether his future plans include a move to Delhi, Chouhan said, "Meri aatma yahan basti hai (my soul belongs in Madhya Pradesh)."
Reiterating his stand on Thursday, chouhan said, "I would live and die in Madhya Pradesh but won't go anywhere."
It is widely believed that Chouhan could be inducted into union cabinet so as to prepare him for the 2019 Lok Sabha elections.
He could be fielded from Vidisha — the parliamentary seat represented by him five times in the past.
His possible nomination from Vidisha holds credence as incumbent Vidisha MP Sushma Swaraj has announced that she would not contest polls over health issues.
Read full article
Countdown To
Elections Results
To Assembly Elections 2018 Results