GET Stock

Quotes


Shivraj Singh Chouhan's Constant Comparison with US Sign of Inferiority Complex, Says Uma Bharti
While praising MP CM's work on road infrastructure, Bharti said, "I did not say this to please CM Shivraj. One thing which pained me immensely was that we consider ourselves inferior."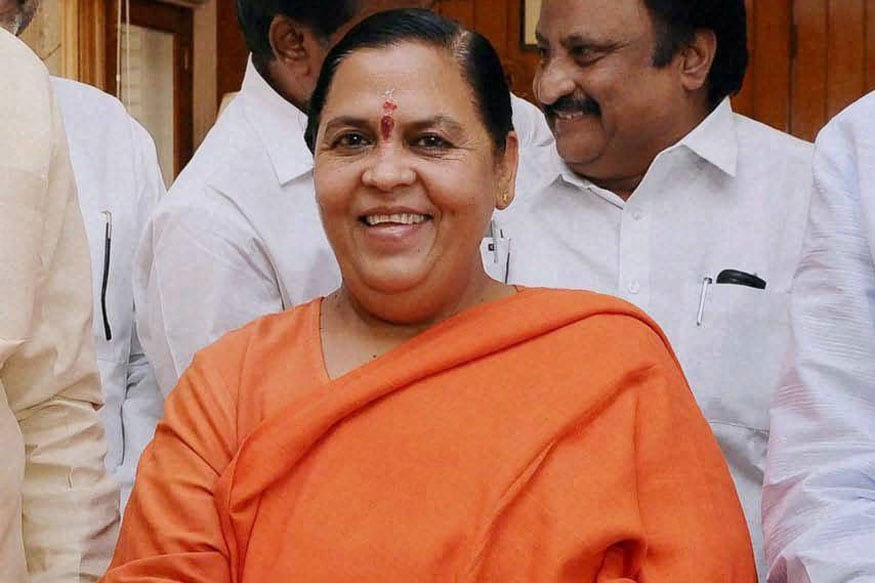 File picture of BJP leader Uma Bharti. (PTI)
Bhopal:
Union minister Uma Bharti, the long-time political detractor of Madhya Pradesh CM Shivraj Singh Chouhan, on Tuesday termed his constant comparison with the US an evidence of inferiority complex among Indians.
Chouhan recently said MP roads were better than those in Washington, and Bhopal and Indore were cleaner than many cities in America. While praising MP CM's work on road infrastructure, Bharti said, "I did not say this to please CM Shivraj. One thing which pained me immensely was that we consider ourselves inferior."
"It's deeply engrossed in Indian mindset that Angrezi (English), Angreziat (Western culture) are superior to us and the US is the best country in the world," said Bharti, who has been on the opposite end to CM Chouhan ever since the latter took over reins of Madhya Pradesh in 2005.
Referring to Rameshwaram pillars and Ajanta Ellora caves, Bharti hailed Indian architecture as the best in the world. "I have seen the US earlier where ghettos had African people brought there and sold like vegetables, and inhuman treatment meted out to Red Indians," said the minister, adding in the same breath that US was a 'good friend' and 'mentor' to India on certain issues.
The enmity between her and CM Chouhan is an open secret as he has kept her away from MP politics since November 2005.
Bharti, after leading BJP to landslide win in 2003 Assembly polls, was asked to step down by the party following a court case and was succeeded by Babulal Gaur who too could not last long at the CM House. The party then crowned a relatively inexperienced Shivraj Singh Chouhan in 2005, who has ruled the state for 12 consecutive years.
Bharti was in the state capital enroute to Amarkantak on completion of her 25 years of sanyas.
When asked to comment on Congress general secretary Digvijaya Singh's Narmada Parikrama, Bharti said, "Even I would participate in religious fest (Bhandara) in the end, if he invites me."
On Rahul Gandhi's onslaught against Prime Minister Narendra Modi ahead of Gujarat elections, she said, "A politics of jealousy and envy won't do them any good."
"Rahul Gandhi needs to understand, he does not need to fight PM Modi but fight his own non-serious image," she added.
Commenting on Patidar leader Hardik Patel's prospects in Gujarat polls, Bharti praised the fighting spirit of Hardik and former JNU Students Union head Kanhaiya Kumar but said the young leaders should have remained 'apolitical'. "They think speaking against PM Modi would earn them TRPs, but this won't earn them any public support ever."
Calling Ram Mandir construction the biggest dream of her life, the Union minister said initially the fight was whether it was the birthplace of lord Ram and the three-judge bench in 2010 had resolved it saying the middle dome belongs to the deity. "Now the dispute is on construction of the structure and acceptability would be required to be evolved, irrespective of the fact that the temple is built on legal intervention, mutual understanding or mediation."
Also Watch
| Edited by: Ananya Chakraborty
Read full article