nda:
Needmore seats to Win

Needmore seats to Win
upa:
Siddaramaiah 'Jilebi' Gives Casteist Flavour to Brand Karnataka
According to the opposition, 'Jilebi' shows Karnataka Chief Minister Siddaramaiah's alleged bias against the three dominant upper castes in the state — Vokkaligas, Lingayats and Brahmins.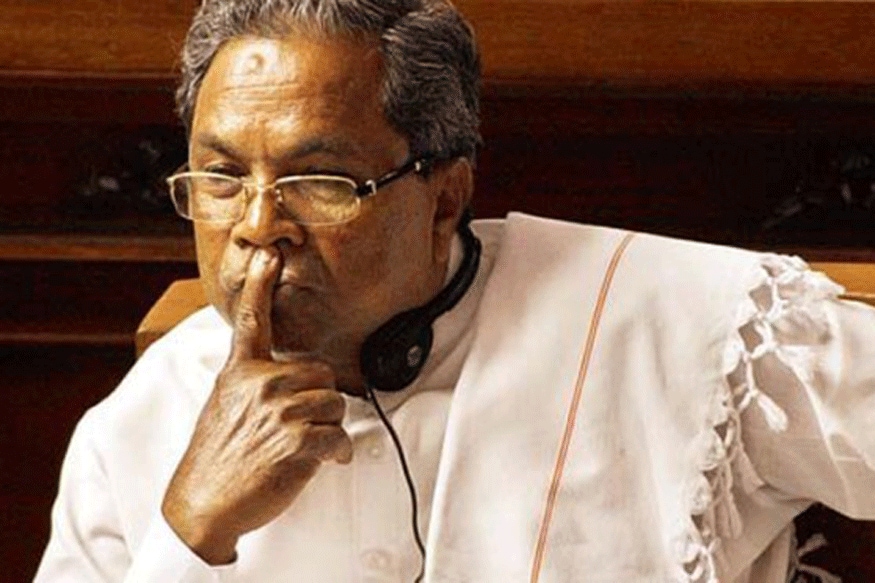 File photo of Siddaramaiah.
Bengaluru:
The hot 'Jilebi' or 'Jalebi' may be a mouthwatering sweet for many, but certainly not for Karnataka Chief Minister Siddaramaiah. This is not his confession. The leader of the opposition and his predecessor Jagadish Shettar thinks so.
When Shettar says 'Jilebi' or 'Jalebi', he is not talking about the most popular delicacy, he is talking about Siddaramaiah's alleged bias against the three dominant upper castes in the state — Vokkaligas, Lingayats and Brahmins. Together they make up the acronym 'Jilebi' — Ji' for Gowdas (Vokkaligas), Lee (for Lingayats) and Bi (Brahmins).
It is not just Shettar, most BJP leaders believe that Siddaramaiah has coined a new term 'Jilebi' to segregate these castes when he clears files.
Last year, 'Jilebi' had hijacked one whole day of Assembly session after Shettar raised the issue, alleging that the Chief Minister has instructed officials to mark the files related to these three castes as 'Jilebi' files and put them on hold.
An angry Siddaramaiah dismisses the charges as the imagination of a "sick mind". "Only a sick person can say such things. My government is for all, including Gowdas, Lingayats and Brahmins. Like the BJP, we don't discriminate on the basis of caste and religion," he told News18.
According to some political observers, the term 'Jelebi' was coined during the JD(S)-BJP coalition government in 2006-2007. That 20:20 power sharing arrangement lasted for just 20 months, forcing a premature election to the Assembly. "It was a 'Jilebi' government. Only these three castes benefitted from that government," a retired bureaucrat said.
It won't end here. All three major political parties — Congress, BJP and JD(S) — are facing 'left hand' and 'right hand' problem. It has got nothing to do with the human arms. It is again related to castes.
In Karnataka's political parlance, 'right hand' is upper class among the Dalits and 'left hand' is lower class among the Dalits. For the uninitiated, Dalits have several sub-castes. Some are considered upper and some are considered lower.
The 'left hand' Dalits complain that their number is over 80% of the total population of the Dalits and the 'right hand' is less than 20%. Even though they are just 1/5th of the total number of the SCs, 'right hand' corner over 80% of government jobs and political posts, the 'left hand' alleges.
In Karnataka Congress, most top Dalit leaders are 'right hand' and the only top Dalit leader from the 'left hand' is seven-time MP and former Union minister KH Muniyappa, they claim.
When they issue tickets, all three major players keep 'left and right hands' in mind. If you hear the word 'left hand', 'right hand' at political party offices, don't get confused. They are not about the Lefties or Righties!
If you travel about 200 km from Bengaluru on the beautiful Pune-Bengaluru national highway, you hear the words 'S brand' and 'B brand'.
Certainly they are not talking about any brands. In and around the major commercial city Davanagere, 'S brand' and 'B brand' are code words for 'Saadara Lingayats' and 'Banajiga Lingayats'. These two are major sub-castes among the Lingayats, the largest caste in the state.
'S brand' and 'B brand' normally don't like each other much. 'Saadara Lingayats' are mostly with the Congress and 'Banajiga Lingayats' are mostly with the BJP. They have their own mutts and seers too.
When the Congress was split in 1969, 'B brand' S Nijalingappa was the AICC president and Indira Gandhi was the Prime Minister. After the split, 'B brand' stayed with their caste leader Nijalingappa and the 'S brand' went with Indira Gandhi. Even today, they try to undercut each other in state politics. Here again, while issuing tickets to contest in any election, political parties keep 'S brand' and 'B brand' equations in mind.
In the Gowda heartland of old Mysore region, 'G' and 'M' are often-used code words. Among the dominant caste Vokkaligas or Gowdas, there are two major sub-castes — Gangatagara and Marasu. Former prime minister HD Deve Gowda is a 'G' brand Vokkaliga and Congress campaign committee chairman and power minister DK Shivakumar is an 'M brand' Gowda.
'M brand' feels that they are superior to the rest and sometimes treat 'G brand' with disdain. 'M brand' is dominant in and around Bengaluru and 'G brand' is a powerful brand in and around Hassan and Mysore. Again, the election tickets are decided on the brand of the aspirants. Even the voting takes place on the same lines — people vote their brands.
There are many more unknown brands in brand Karnataka. And they add colour to the dance of democracy — the elections.
(Get detailed and live results of each and every seat in the Lok Sabha elections and state Assembly elections in Andhra Pradesh, Odisha, Arunachal Pradesh and Sikkim to know which candidate/party is leading or trailing and to know who has won and who has lost and by what margin. Our one-of-its-kind Election Analytics Centre lets you don a psephologist's hat and turn into an election expert. Know interesting facts and trivia about the elections and see our informative graphics. Elections = News18)
| Edited by: Ananya Chakraborty
Read full article
Countdown To
Elections Results
To Assembly Elections 2018 Results