SP Didn't Want Any Alliance with Congress in MP Without BSP, Says Akhilesh Yadav
Yadav says it was good they did not choose Samajwadi Party or the BSP, as now they have the chance to highlight the mistakes of Congress.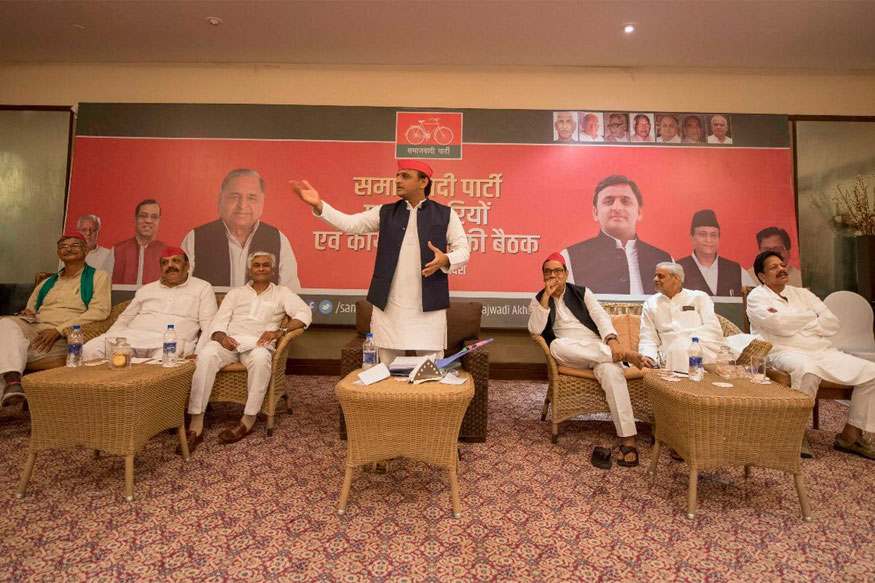 file image of SP chief Akhilesh Yadav
Bhopal: Samajwadi Party chief Akhilesh Yadav slammed the Congress for failing to stitch a pre-poll alliance in Madhya Pradesh while reaching out to Mayawati's Bahujan Samaj Party on Tuesday.
Launching his party's manifesto for assembly polls from Bhopal, Yadav said he declined Congress's offer of some seats as the BSP was not part of the coalition. "Please ask Congress about the same as they declined to accept our existence."
"At one point, they offered us some seats but we made it clear that if they were not taking the BSP along, keeping in mind the national political scenario, they were not interested in any coalition."
Yadav lambasted Congress for going solo saying, "It was good they did not choose us or the BSP, as now we have the chance to highlight their mistakes."
"Congress is responsible for BJP ruling the country," said the SP supremo, claiming had it been an alliance among Congress, SP, BSP and Gondwana Gantantra Party, the coalition could have mustered 200 plus seats in MP. The state assembly has 230 seats.
Professing SP had once won eight seats in MP, Yadav hoped the party would improve the tally this time and this would also help them in expanding its base to other parts of the nation.
In a scathing attack on UP Chief Minister Yogi Adityanath, Yadav asserted that we have a priest CM in UP who suggests to recite Hanuman Chalisa to keep monkeys away and ordered indiscriminate encounters to keep law and order in check.
"The law and order issue is so exhausting in UP, (and) our CM was taking a nap in an election rally in MP recently."
On a query regarding UP still having back-bending roads amid his claims of expressways, Yadav took a swipe at PM Narendra Modi saying whether the person concerned travelled to Banaras or on a National Highway Authority of India road.
The SP chief released his party's manifesto promising full farm loan waiver, Rs 5000 crore Farmers' Fund, smart villages, modernization of Dial 100 service of police and Greenfield Expressways. The party is only contesting polls on 55 seats across MP.
Get the best of News18 delivered to your inbox - subscribe to News18 Daybreak. Follow News18.com on Twitter, Instagram, Facebook, Telegram, TikTok and on YouTube, and stay in the know with what's happening in the world around you – in real time.
| Edited by: Anu Parthiban
Read full article