Tax Sleuths Find Cash Worth Crores in Warehouse of DMK Leader's Associate in Tamil Nadu
The development comes days after tax sleuths raided the premises belonging to DMK treasurer Duraimurugan and seized Rs 10.50 lakh in Vellore.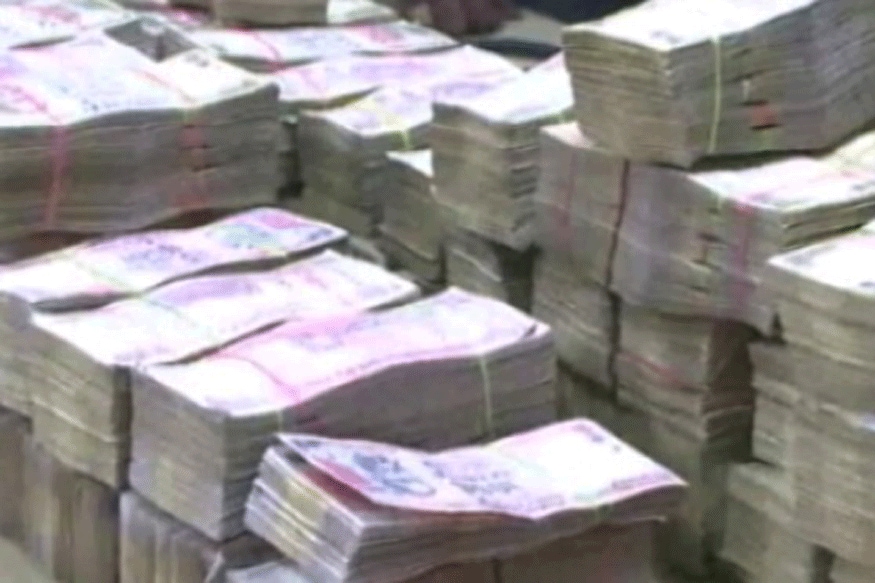 Representative Image
Chennai: Days ahead of the April 18 elections, Income Tax sleuths Monday said they found cash believed to be worth 11.53 crores concealed in a cement godown belonging to an associate of a DMK leader in Vellore district.
"All the cash that were seized were stuffed in cartons and gunny bags neatly packed for distribution division and ward-wise. The cash was shifted from Kingston college Vellore to a cement godown in the night between 29th and 30 March just when there were plans to raid the DMK senior leader Duraimurugan. Beyond doubt it is proved that money belongs to DMK senior leader Duraimurugan," I-T source said.
Officials from Vellore District Election department along with Income Tax department conducted raids in three places in Vellore district, including the residence of senior leader and DMK treasurer Duraimurugan in Vellore.
The department said over Rs 10 lakh was seized during the raids and a lot of incriminating materials were also seized during the searched conducting at three properties related to Duraimurugan.
Meanwhile, Tamil Nadu Chief Electoral officer Satyabrata Saboo said, "After getting full details, we will look into it. A detailed report is yet to come. They have still not finished counting the money. I-T is going through all documents and evidences. Once we get the report, we will send it to Election Commission. They will decide whether elections have to be countermanded in Vellore."
The DMK maintains that the raids are politically motivated. Duraimurugan approached the Madras High Court on Monday and said that because of the ongoing raids, his son Kathir Anand who is the DMK candidate from Vellore district is not able to campaign and the raids have prevented Kathir from carrying out election related works. The DMK says the raids conducted are 'undemocratic'.
I-T sources said district election department got a tip off that there was some kind of movement of money with regard to DMK leader Duraimurugan. The I-T source added that the election commission needed the I-T's assistance. A nodal officer and two to three staff accompanied them at 11 pm on Friday but DMK leader Durai Murugan's legal team created ruckus as IT department did not have a warrant to conduct searches. I-T sources say they got a warrant after getting information from the DGP and accompanied the election flying squad.
The development comes days after tax sleuths raided the premises belonging to DMK treasurer Duraimurugan and seized Rs 10.50 lakh in Vellore.
Get the best of News18 delivered to your inbox - subscribe to News18 Daybreak. Follow News18.com on Twitter, Instagram, Facebook, Telegram, TikTok and on YouTube, and stay in the know with what's happening in the world around you – in real time.
Read full article