GET Stock

Quotes


TMC Sees Conspiracy in Mamata Flight Delay, Indigo Finds Miscommunication
Reports said her flight from Patna on Wednesday night was low on fuel as it circled over Kolkata for nearly half an hour.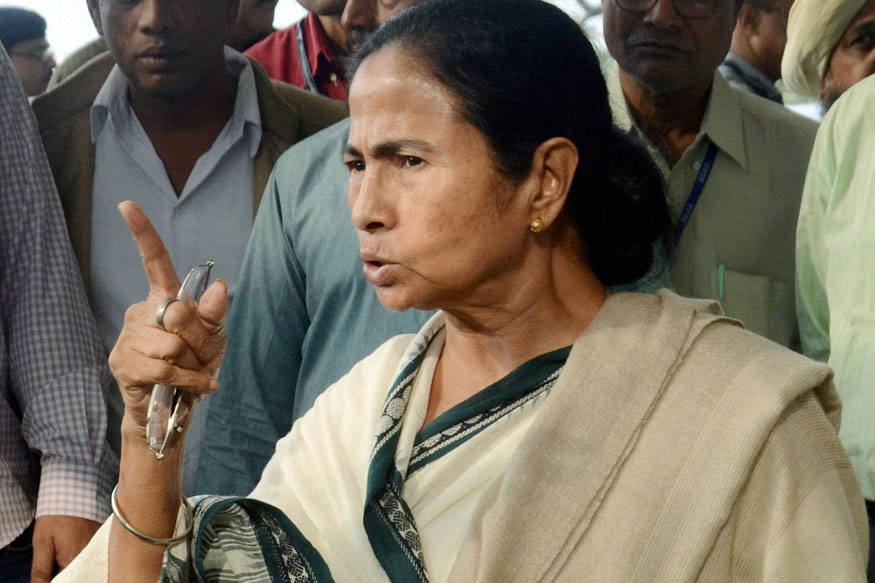 File image of West Bengal Chief Minister Mamata Banerjee (Image: PTI)
New Delhi: Parliament began on a stormy note on Thursday after Trinamool Congress MPs claimed that West Bengal Chief Minister Mamata Banerjee's flight on Wednesday wasn't allowed to land despite being short on fuel putting her and other passengers at risk.
The party has sought an enquiry from the Director General of Civil Aviation (DGCA) in the matter and hinted at a conspiracy even as the Centre ordered a probe on the matter.
TMC MP Sudip Bandyopadhyay raised the issue in the Lok Sabha and said that the incident put a huge risk on the life of the CM and the other passengers involved.
In the Rajya Sabha, party MP Derek O'Brien said that the life of the CM and passengers were put at risk on the Wednesday flight.
"When pilot seeks landing and short on fuel, why was he denied?" Derek asked.
Congress Leader Rajiv Shukla too attacked the government and asked, "If the plane was short on fuel then why was the plane allowed to take off. The DGCA needs to give an answer. The civil aviation ministry should answer if this has got anything to do with shortage of money."
The airline however issued a statement and called it a misunderstanding between the ATC and the pilot.
"IndiGo flight 6E 342 from Patna and Kolkata made a normal landing at the Kolkata airport on Wednesday, November 30. The flight was kept on hold for landing due to air traffic congestion at Kolkata. The pilot operating 6E-342 had advised the ATC that he has 8 mins of extra holding fuel over Kolkata (Destination) before commencing diversion to the planned alternate," the statement read.
"The fuel on arrival was more than the minimum diversion fuel. There has been no violation or breech of any regulatory requirement in the above mentioned scenario.
IndiGo has responded to the queries made by the regulator," the statement added.
Also Read: Mamata flight incident: IndiGo says plane had adequate fuel
Speaking to CNN-News 18 Jayant Sinha, MoS Civil Aviation said that Three aircrafts one from spice jet, one from IndiGo and one more had reported low fuel.
"DGCA says IndiGo flight hovered only for 13 minutes but we have still ordered a full enquiry," Sinha added.
Reports on Wednesday night said that Mamata's IndiGo flight from Patna was low on fuel and it circled over Kolkata for nearly half an hour.
On landing at Kolkata airport, the plane was immediately surrounded by fire engines and ambulances.
Also Watch
Read full article