To Take on BJP, Congress Targets Rs 500 Crore Collection From 10 Lakh Booths
The grand old party's 'Lok Sampark Abhigyan' will begin on Gandhi Jayanti and go on till Indira Jayanti on November 19.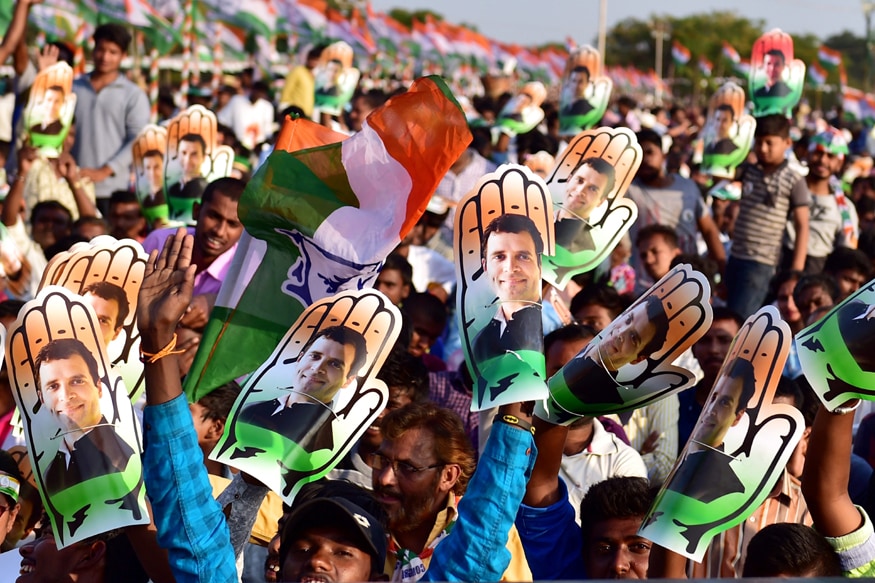 (Representative photo)
New Delhi:
The Congress will launch an outreach and collection campaign starting October 2 with a target of collecting Rs 500 crore in around two months' time.
The grand old party's 'Lok Sampark Abhigyan' will begin on Gandhi Jayanti and go on till Indira Jayanti on November 19.
The party is in the process of identifying one crore booth level workers who will spearhead the movement. There are around 10 lakh booths across India and every booth has a target of collecting Rs 5000​. Ten workers will be handpicked from each booth who will then be made in-charge of 25 households.
The performance of selected workers will also be monitored and those who perform exceptionally well will be rewarded with a place in the higher ranks. They would also be considered for local body elections.
Besides fund collection, 'Lok Sampark Abhigyan' will also focus on reaching out to voters, distributing pamphlets and enrolling new members in the party fold.
A senior leader from the Congress said it was felt that the party was decimated in the 2014 general elections because it lacked a strong coordination with ground level workers. With this movement, accountability would be sought right from everyone, starting with the lower ranks in the party structure, he said.
Through this campaign, the Congress also aims at targeting its much richer political opponent, the BJP. Senior Congress leader Ashok Gehlot said, "Industrialists fear to donate to Congress because of the politically motivated income tax raids. We will go door to door to ask for money and urge people to help us overthrow a dictatorial government. These are arrogant people who think they will rule for 50 years."
Gehlot added that the present government seeks to turn India into China "where elections are a farce" and a single party rules. He also asserted that his party would not allow that to happen.
The Congress plans to conduct this campaign every year in January but keeping the upcoming elections in mind, this time it will start in October.
Earlier this month, a meeting of state treasuries, which saw the presence of the party's national treasurer Ahmed Patel, discussed the ongoing cash crunch faced by INC.
The cash-stripped party has also implemented cost cutting measures to keep a check on the expenses. All MPs and MLAs have been asked to donate a month's salary to the party fund. Train travel is to be chosen over flights and the leaders have also been urged to stay at Congress workers residence or a guest house instead of a fancy hotel while travelling.​
| Edited by: Padmaja Venkataraman
Read full article
Countdown To
Elections Results
To Assembly Elections 2018 Results