UP polls: Litmus test for tainted ex-ministers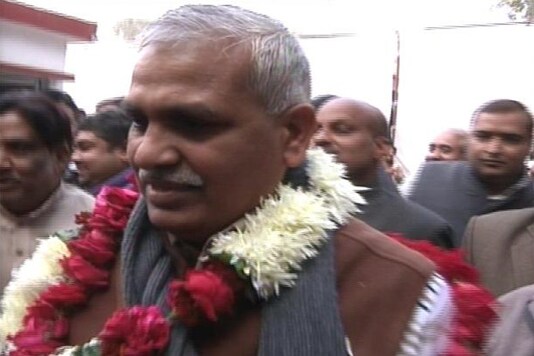 Former ministers Anant Mishra and Babu Singh Kushwaha are contesting from the newly created Maharajpur constituency.
Last Updated: January 30, 2012, 17:24 IST
FOLLOW US ON:
Kanpur: The newly-created Maharajpur Assembly seat will witness a contest featuring a scam-tainted ex-minister and two incumbent MLAs with their reputation at stake.
Newly created after delimitation, the Maharajpur constituency has about 3.79 lakh voters. The field includes powerful ex-minister Anant Mishra who was recently sacked after being named in the NHRM scam along with Babu Singh Kushwaha.
Mishra is the brother of another reputed BSP leader Satish Chandra Mishra. After being denied a ticket, Mishra has propped up his wife Shikha Mishra as a first-time BSP candidate.
The BJP candidate for the seat is Satish Mahana from Cantt, who narrowly lost to incumbent and union minister Shriprakash Jaiswal in the last election, along with the SP's Aruna Tomar, MLA from Sarsaul and Dharamraj Singh from the Congress.
Of the 3.79 lakh voters in Maharajpur, Brahmins command the majority with 92,000 voters and Dalits with 82,000. Political analysts say, if the BSP's Brahmin-Dalit card succeeds again, it will boost the chances of Shikha Mishra, wife of ex-minister Anant Mishra who has been camping in the area, in support.
The BJP's Satish Mahana, MLA from Cantt area is contesting as a large area of his present seat is now part of Maharajpur after delimitation.
A confident Mahana said on Monday, "People are aware of my developmental work, having been an MLA from the area for a long time. After delimitation, the situation has changed and I am contesting from this seat and I have support in both rural and urban areas."
Mahana is confident he will get not only the BSP's Dalit vote but also the SP's traditional Yadav vote and claims Brahmins are his party's real vote bank. He also claimed the SP and BSP will be fighting for second and third place while Congress was irrelevant.
The SP also claims victory for its candidate Aruna Tomar as a large part of her present constituency of Sarsaul is now in Maharajpur. Observers say, with 90 per cent of villages of Sarsaul now part of Maharajpur assembly segment , the SP considers the area's 62,000 backward and 26,000 Muslim voters, as its traditional vote bank.
Tomar's husband Lal Singh Tomar has been an SP MLC and the duo have been campaigning extensively and have successfully turned it into a triangular contest.
First Published: January 30, 2012, 17:24 IST
Next Story