GET Stock

Quotes


Uttarakhand: BJP, Cong locked in a see-saw battle
Uttarakahnd Chief Minister BC Khanduri has lost from Kotdwar constituency.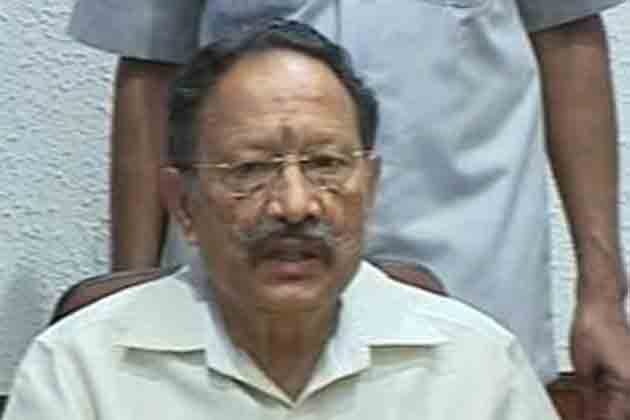 Uttarakahnd Chief Minister BC Khanduri has lost from Kotdwar constituency.
Dehradun: The leads keeps on swinging between the two main political parties in Uttarakhand where the ruling BJP and the opposition Congress are locked in a nail-biting see-saw battle. The trends indicate that Uttarakhand is poised for a hung assembly.
The ruling party has won 25 seats, including Sitarganj and Nanakmatta seats, and was leading in another 7. However, its Chief Minister BC Khanduri has lost from Kotdwar. The Congress has bagged 25 seats, including Haldwani and Almora constituencies, and was leading in 6 more.
The early trends available in the rest of the seats said that the BJP had a narrow lead against Congress. The BJP opened its account from Sitarganj seat in Kumaon region when the first result went in its favour after its candidate Kiran Chand Mandal bagged the seat.
BSP has won two seats and was leading in two others. Uttarakhand Kranti Dal-Panwar (UKD-P) was leading in one seat while others were ahead in the rest of the five seats.
The first result in Uttarakhand went in favour of BJP when its candidate Kiran Chand Mandal defeated BSP's Narayan Pal in Sitarganj seatCongress leader Indira Hridayesh wins from Haldwani seat. Prem Singh Rana of BJP won from Nanakmatta seat in Kumaon region defeating GS Rana of Congress by over 5,600 votes.
Sanjay Gupta of BJP won from Laksar seat defeating Haji Taslim of BSP by 10,400 votes. Haridass of BSP won from Jharbera seat defeating Rajpal of Congress by 3,817 votes.
Yastishwaranand of BJP won from Haridwar Rural defeating Irshad of Congress by 6,000 votes. Puran Singh Rawat of BJP won from Lohaghat seat defeating Mahendra Singh Mahra of Congress by 11,535 votes. Surendra Singh Jeena of BJP defeated sitting Congress candidate Ranjit Singh from Salt seat in Kumaon region.
Arvind Pandey of BJP retained Gadarpur seat defeating Genrail Singh Kali, an independent by 5,835 votes. Adesh Chauhan of BJP won from Ranipur seat defeating Ambrish Kumar, an independent candidate by 3500 votes. Harbhajan Singh Cheema of BJP defeated Manoj Joshi of Congress to retain kashipur seat by a margin of 2382 votes.
Manoj Tiwari of Congress won from Almora seat defeating Raghunath Singh Chauhan of BJP by over 1,000 votes. Ajay Bhatt of BJP defeated Karan Mehra of Congress from Ranikhet seat by 88 votes.
Tourism Minister Madan Kaushik of BJP defeated Satpal Bhramchari of Congress from Haridwar seat by 8,603 votes. Sarwar Singh Ansari of BSP defeated Kazi Nizamuddin of Congress by 713 votes from Mangalore seat. Uttarakhand Congress chief Yashpal Arya won from Baajpur seat defeating Rajkumar of BJP by 15,075 votes. BJP state president Bishan Singh Chufal won from Didihaat seat defeating Rewati Joshi of Congress by 10,617 votes.
Read full article