GET Stock

Quotes


CM Pinarayi Vijayan Says BJP 'Distorting Facts' to Paint Negative Image of Kerala
Pinarayi Vijayan, who was speaking at the assembly, alleged that there was a "fake propaganda" by the BJP to tarnish the image of Kerala.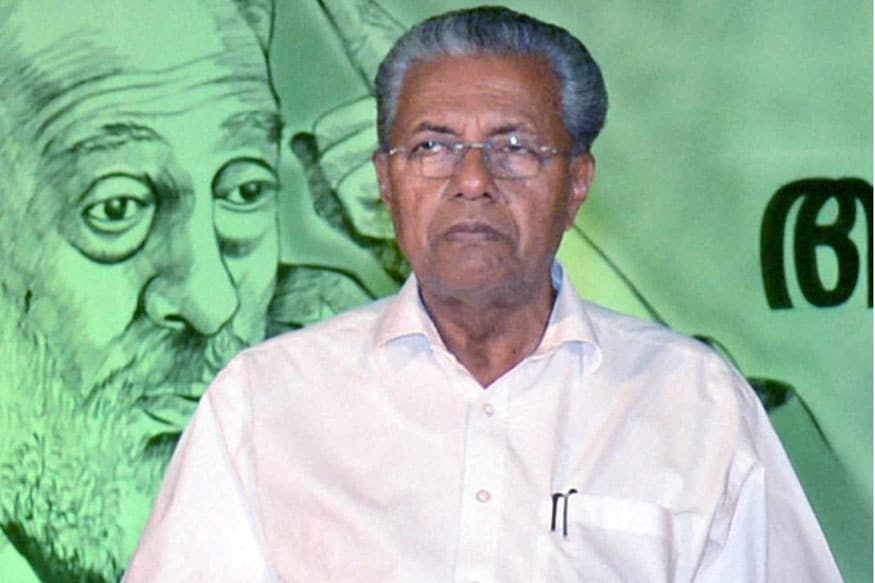 File photo of Kerala Chief Minister Pinarayi Vijayan (PTI Photo)
Thiruvananthapuram
: Chief Minister Pinarayi Vijayan has accused the BJP of planning to unleash political violence in Kerala to deflect attention from a medical college bribery case, a day after he came under fire over the killing of an RSS worker in capital Thiruvananthapuram.
Vijayan told the State Assembly on Monday that he ordered precautionary measures after he received inputs from state intelligence agencies that BJP would carry out political attacks in some parts of the state.
Vijayan on Monday lashed out at BJP for "distorting facts" over the recent political violence in the state. He also alleged that there was a "fake propaganda" by the BJP to tarnish the image of Kerala.
"The BJP is trying very hard to paint a negative image of Kerala. They are trying to divert attention from the several corruption cases against BJP leaders," alleged Vijayan.
The attacks, he said, would be to deflect public attention from a case in which a state BJP functionary was accused of taking bribes to get a Medical Council of India (MCI) affiliation for a private medical college in the state.
The Kerala BJP unit had also ordered an internal probe into the bribery case after a party leader admitted to have taken a bribe of Rs 5.60 crore from the owner of a medical college.
The chief minister later added that the Kerala police are taking prompt action against all violence cases in the state. "Kerala Police has been doing a good job but they need to a better job in some cases. It is not right to assume that Kerala is an intolerant state," Vijayan said.
Union minister Arun Jaitley, who was visiting Kerala on Sunday, launched a tirade against the Vijayan-led Left Democratic Front (LDF) government, saying violence in the state increases every time they come to power.
Jaitley was in Kerala to meet the family of an RSS worker, Rajesh, who was last week hacked to death allegedly by CPI(M) activists.
The finance minister came out all guns blazing against the ruling front and went on to say that "the wounds inflicted on Rajesh would have embarrassed even the terrorists".
Also Watch

CNN-News18 Exclusive With Nandan Nilekani
| Edited by: Ananya Chakraborty
Read full article