West Bengal Panchayat Polls: SC Directs BJP to Approach State Election Commission for Relief
The panchayat polls are scheduled to be held on 1, 3 and 5 May. The votes will be counted on 8 May.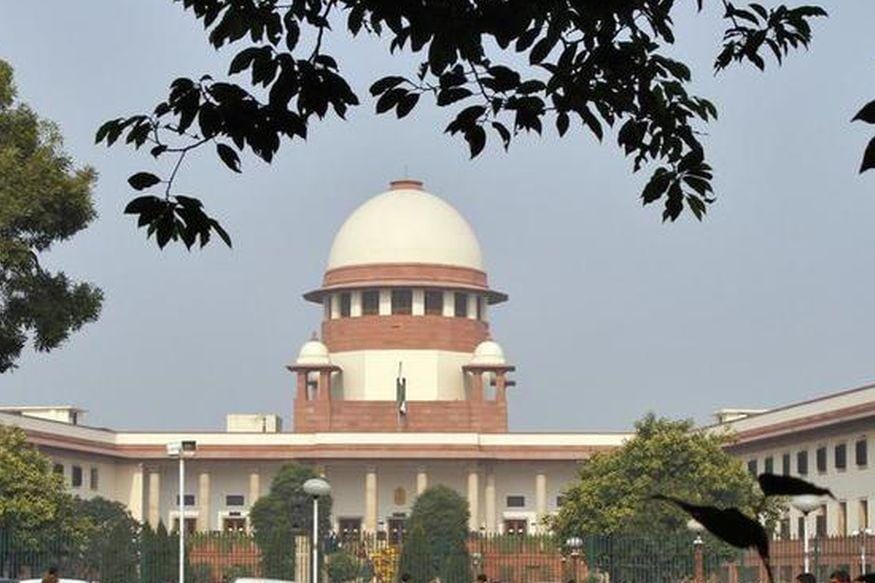 File Photo of the Supreme Court of India.
New Delhi: Declining the Bharatiya Janata Party's request to intervene, the Supreme Court on Monday asked the party to approach the state election commission if it wanted an extension to the filing of nomination date for Gram Panchayat elections in West Bengal, which are scheduled in the first week of May.
The top court granted liberty to all candidates to approach the West Bengal State Election Commission for appropriate relief.
"We have not interfered with the election process but we have granted liberty to all candidates to approach State Election Commission today itself for necessary relief," a bench of Justices R K Agrawal and AM Sapre said.
The court had reserved its order on Friday after BJP sought the deployment of paramilitary forces alleging that its candidates were being denied the nomination papers by the block development officers (BDO) and were being targeted by members of the ruling party in the state. The BDOs have been designated assistant panchayat electoral registration officers to give and accept the nomination papers.
During the filing of nominations for the rural polls in West Bengal on Friday, violence was reported from Birbhum, Bankura and Murshidabad districts in which many people were injured.
Appearing for the West Bengal government, senior counsel Abhishek Manu Singhvi said that BJP was doing all this for the sake of "splash in media" and cited the areas of West Bengal where BJP had filed more nomination papers than the ruling TMC.
The panchayat polls are scheduled to be held on 1, 3 and 5 May. The votes will be counted on 8 May. According to the notification, the last date of filing nominations is 9 April and the last date of scrutiny of the nominations is 11 April.
Get the best of News18 delivered to your inbox - subscribe to News18 Daybreak. Follow News18.com on Twitter, Instagram, Facebook, Telegram, TikTok and on YouTube, and stay in the know with what's happening in the world around you – in real time.
| Edited by: Ashutosh Tripathi
Read full article