Who is Kumar Vishwas, The Man Kejriwal is Trying to Keep Happy
Kumar Vishwas is an active member of the Aam Aadmi Party (AAP). He is a well-known Hindi poet, and AAP wants to position him as a youth icon. He was born in Pilkhuwa, Ghaziabad, on 10 February, 1970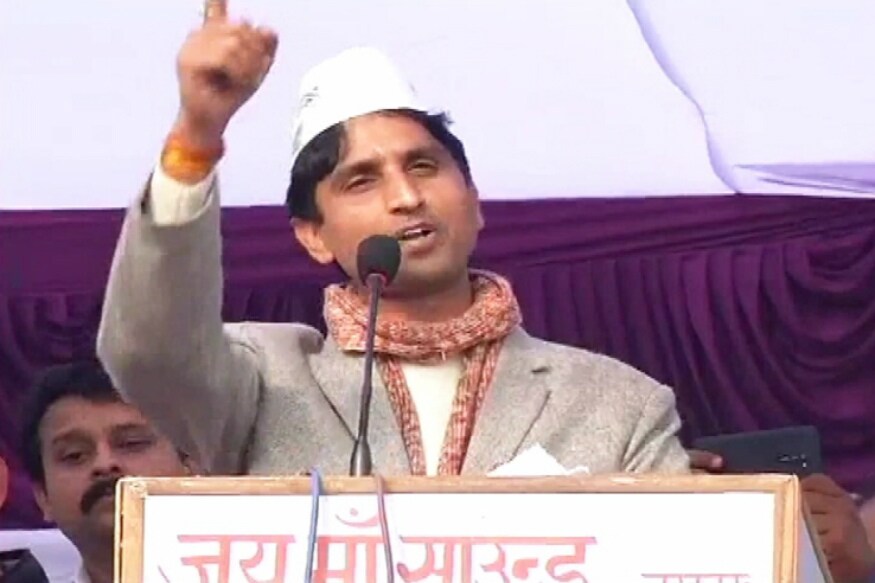 File Photo of Aam Aadmi Kumar Vishwas.
The infighting in the Aam Aadmi Party has thrown Kumar Vishwas into the limelight. Here's a quick look into his life:
- Kumar Vishwas is an active member of the Aam Aadmi Party (AAP). He is a well-known Hindi poet, and AAP wants to position him as a youth icon. He was born in Pilkhuwa, Ghaziabad on 10 February, 1970
- Vishwas is a professor of Hindi literature at Lajpat Rai Post-Graduate College in Rajasthan. He did not contest the 2015 Delhi assembly elections, but took an active part in AAP's aggressive campaign
- Before and during the run-up to the Delhi elections, Vishwas delivered a number of controversial remarks that raised a lot of eyebrows and drew criticism. Eventually, the AAP registered a resounding victory winning 67 of the 70 assembly seats
ALSO READ | Brothers With Big Egos: Uneasy Relationship of Kejriwal And Vishwas
- The anti-corruption movement led by Anna Hazare saw Vishwas as one of the many proponents of the movement. He was arrested on August 16, 2011 for supporting the movement
- Vishwas was one of the founding members of the AAP, along with Arvind Kejriwal and Manish Sisodia
- Vishwas' father wanted him to pursue engineering, but his passion for poetry led him to do a post-graduation degree in Hindi literature. He also holds a PhD in Hindi
- He has written the University Anthem or 'Kul-Geet' of the Chaudhary Charan Singh University and regularly performs in "Kavi Sammelans" (poet meets) held all over India and abroad
Get the best of News18 delivered to your inbox - subscribe to News18 Daybreak. Follow News18.com on Twitter, Instagram, Facebook, Telegram, TikTok and on YouTube, and stay in the know with what's happening in the world around you – in real time.
| Edited by: Aditya Nair
Read full article