Why is BJP is Crying About Cancelled Venues, Asks Mamata Banerjee
Speaking at the event of that State Government Employees Federation, West Bengal Chief Minister Mamata Banerjee claimed that she was denied a booking at Netaji Indoor Stadium for the meet and therefore had to organize it at another auditorium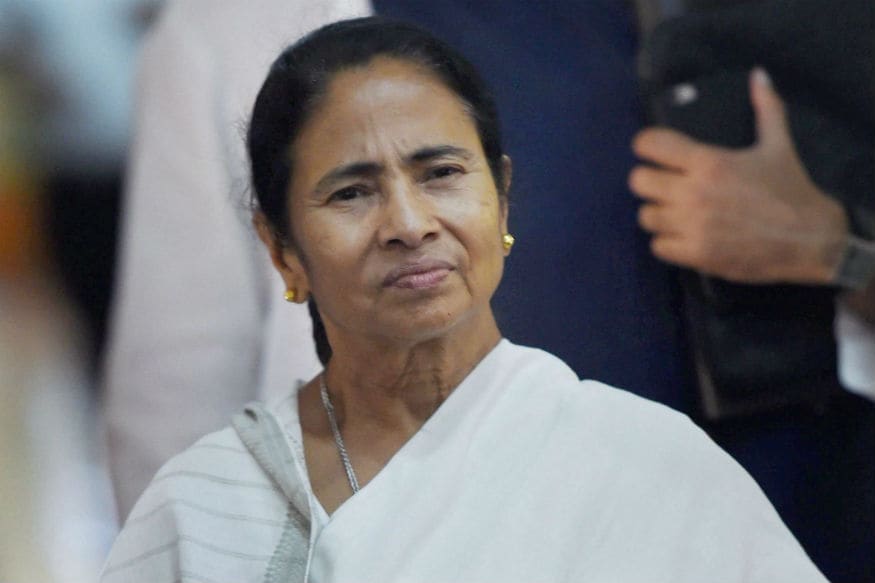 File photo of West Bengal Chief Minister Mamata Banerjee. (PTI)
Kolkata: West Bengal Chief Minister Mamata Banerjee on Thursday slammed the BJP for trying to politicize the cancellation of permission to hold events in government venues.
Speaking at the event of the State Government Employees Federation, Banerjee claimed that she was denied a booking at Netaji Indoor Stadium for the meet and therefore had to organize it at another auditorium - Nazrul Mancha.
"If there are some issues or important event or the hall is already booked then what can we do. You can see so many people here are sitting on the floor due to lack of space here in Nazrul Mancha. We asked for Netaji Indoor Stadium for today's meet but we didn't get it. This does not mean that there is some conspiracy," she said.
Hinting at the cancellation of auditoriums for RSS's Mohan Bhagwat and BJP president Amit Shah's event at Mahajati Sadan and Netaji Indoor Stadium respectively, she said, "There are people who are intentionally trying to create controversy. Even I was denied but I am not crying and making allegations. If we can adjust then why can't they. The central government is directly sponsoring and promoting hate against us."
"Some people are saying that Mamata is scared of them. I don't get scared even if someone will aim gun on me. I don't care what they are alleging against us," she said.
Meanwhile, ahead of Durga Puja, Banerjee announced 15% DA from January for government employee and she promised to clear all DA dues by 2019.
While announcing that the government will send its employees to foreign countries for special trainings on office management, she said, "I would like to request all government employees to clear files at the earliest. There is a need to change the image of government employees because they are face of government. You have to be more discipline. Give me some time, I promise to clear all dues. Please don't pressurize me to do thing as I am aware of my responsibilities. I will not bow down to pressure."
The statement came after cancellations of Mahajati Sadan and Netaji Indoor Stadium for RSS Chief Mohan Bhagwat and BJP President Amit Shah's scheduled event in October and September respectively.
Netaji Indoor Stadium is run by the state sports department. A few days ago, the department informed the state BJP unit that it is not possible for them to rent the stadium as it is booked for the entire month except during Durga Puja days from September 26 to 29.
Similarly, authorities of Mahajati Sadan – an auditorium run by the West Bengal Government – has denied permission to the Sister Nivedita Mission Trust for an event where Bhagwat was the main speaker. They claimed that there are some renovation work pending and it is not possible for them to rent out the Hall.
Both BJP and Sister Nivedita Mission alleged that they were denied hall booking intentionally by the state government.
Get the best of News18 delivered to your inbox - subscribe to News18 Daybreak. Follow News18.com on Twitter, Instagram, Facebook, Telegram, TikTok and on YouTube, and stay in the know with what's happening in the world around you – in real time.
| Edited by: Ashish Yechury
Read full article