Why Raj Thackeray, Known for His Opposition to North Indians, is Mellowing His Stand
The MNS chief has accepted an invite by the Uttar Bharatiya Mahapanchayat to address their gathering in Mumbai's Kandivali on December 2.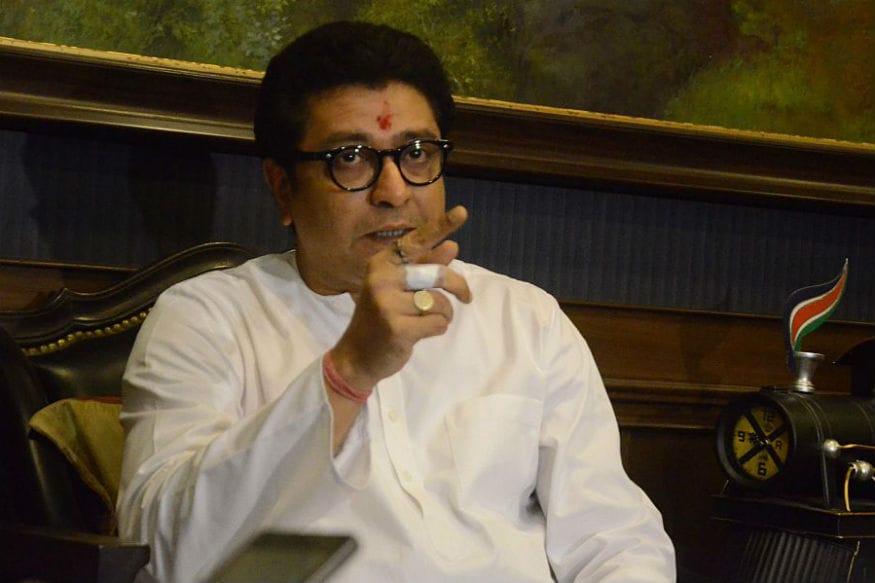 File photo of MNS chief Raj Thackeray. (Getty Images)
Mumbai: Maharashtra Navnirman Sena chief Raj Thackeray's overtures to the north Indian community in Mumbai has sparked speculations of MNS probing possibility of a pre-poll tie up with Sharad Pawar led Nationalist Congress Party in the state.
Raj, the estranged cousin of Shiv Sena chief Uddhav Thackeray, has been marginalized in the state politics with MNS seat and vote share plummeting in both Assembly and local body elections. Desperate to make a comeback in Maharashtra's politics, MNS has mellowed down its stand against north Indians with Thackeray accepting an invite by the Uttar Bharatiya Mahapanchayat to address their gathering in Mumbai's Kandivali on December 2.
Congress leader Sanjay Nirupam demanded an apology from Raj Thackeray first, before addressing the north Indians. But the mahapanchayat quickly jumped in to side with Raj, warning Nirupam against playing "dirty politics which is detrimental to the interest of the north Indians in Mumbai."
Meanwhile, sources said that Raj Thackeray was in conversation with the top Congress leadership too. Speculations are already rife in the state after growing proximity between NCP chief Sharad Pawar and Raj Thackeray. While Pawar categorically denied to CNN-News18 any possibility of aligning with the MNS, Navnirman Sena sources have maintained that the alliance was highly likely.
"Nobody has given the custody of north Indians' interests to Sanjay Nirupam. In fact, his major agenda has been to create misunderstanding about Raj Thackeray among the north Indians. He will be rendered jobless if that issue is resolved," says Vinay Dube, the organiser of the meeting which Raj Thackeray is slated to address next month.
When asked about the purpose of the meeting, an MNS leader said, "The north Indians feel that they should listen for themselves about Raj Thackeray's thoughts on them. That is why they have organised this meeting and have called Raj saheb to address it. Saheb has accepted the invite."
Political pundits say these are desperate measures being taken by the MNS to remain afloat. In the 2014 Lok Sabha elections, Raj Thackeray had come out in support of Prime Minister Narendra Modi. Off late, Raj Thackeray's cartoons have lampooned both the Centre and the Fadnavis-Uddhav government in Maharashtra.
"We are not going to fight the Lok Sabha elections. For state elections, we will likely enter into an alliance with the NCP," an MNS leader said.
The Congress has categorically denied any possibility of coming together with MNS. "How will we justify his stand in UP, Bihar? With his tirade against the north Indians, there is no way we would want to associate with him," former CM and senior Congress leader Ashok Chavan told CNN-News18.
But MNS sources said it will look for an internal arrangement with the NCP wherein both the parties will divide the seats that the Congress and NCP will allocate between each other.
"How should whatever is happening in Maharashtra be the concern for the Congress in UP or in Bihar?" an MNS leader asked.
Raj Thackeray accepting the invite of a fringe association representing north Indians seems to be an effort to change the party's image before the next elections.
Get the best of News18 delivered to your inbox - subscribe to News18 Daybreak. Follow News18.com on Twitter, Instagram, Facebook, Telegram, TikTok and on YouTube, and stay in the know with what's happening in the world around you – in real time.
| Edited by: Mayur Borah
Read full article